Illustration
Prices for original work ranges from $200 to $1000. Please email me for more details. Limited edition prints are also available here .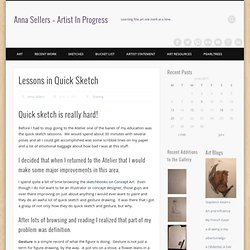 Lessons in Quick Sketch – Anna Sellers – Artist In Progress
Before I had to stop going to the Atelier one of the banes of my education was the quick sketch sessions. We would spend about 30 minutes with several poses and all I could get accomplished was some scribble lines on my paper and a lot of emotional baggage about how bad I was at this stuff. I decided that when I returned to the Atelier that I would make some major improvements in this area. I spend quite a bit of time browsing the sketchbooks on Concept Art . Even though I do not want to be an illustrator or concept designer, those guys are over there improving on just about anything I would ever want to paint and they do an awful lot of quick sketch and gesture drawing. It was there that I got a grasp of not only how they do quick sketch and gesture, but why.
Koren Shadmi | Editorial I
Comic Panel Process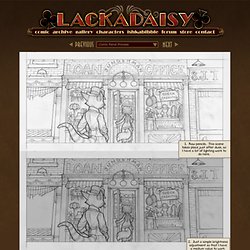 I put this rundown of my art process for a comic panel together for an article, so I figured I'd share. This process has gotten vastly more complicated since I started working on Lackadaisy. Pages used to be almost 100% pencil with just a little sepia tone added digitally. Now, after penciling, a panel often requires hours of additional work.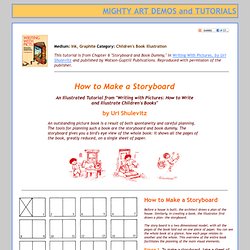 How to Make a Storyboard Before a house is built, the architect draws a plan of the house. Similarly, in creating a book, the illustrator first draws a plan--the storyboard. The story board is a two dimensional model, with all the pages of the book laid out on one piece of paper. You can see the whole book at a glance, how each page relates to another and the whole. This overview of the entire book facilitates the planning of the main visual elements.
How to Make a Storyboard--Uri Shulevitz