Flipped Instruction
Flipped Classroom
To flip or not to flip? That is not the essential question. In assessing the optimal classroom dynamics, I would argue that we need to take a good look at what our classrooms look like right now, what activities our students gain the most from, what we wished we had more time for, and what things about our class we wish we could eliminate. Do I flip: yes. Would I recommend it: enthusiastically. But let's start by rewinding for a minute, to my 2009 AP Calculus class.
Teacher Toolkit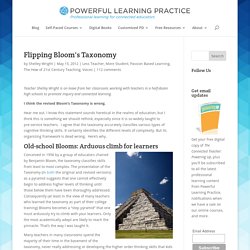 Teacher Shelley Wright is on leave from her classroom, working with teachers in a half-dozen high schools to promote inquiry and connected learning. I think the revised Bloom's Taxonomy is wrong. Hear me out. I know this statement sounds heretical in the realms of education, but I think this is something we should rethink, especially since it is so widely taught to pre-service teachers. I agree that the taxonomy accurately classifies various types of cognitive thinking skills. It certainly identifies the different levels of complexity.
Flip Your Classroom Reach Every Student in Every Class Every Day By Jonathan Bergmann and Aaron Sams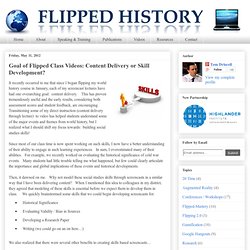 Goal of Flipped Class Videos: Content Delivery or Skill Development?
It recently occurred to me that since I began flipping my world history course in January, each of my screencast lectures have had one overarching goal: content delivery. This has proven tremendously useful and the early results, considering both assessment scores and student feedback, are encouraging. Transitioning some of my direct instruction (content delivery through lecture) to video has helped students understand some of the major events and themes from world history, but I realized what I should shift my focus towards: building social studies skills! Since most of our class time is now spent working on such skills, I now have a better understanding of their ability to engage in such learning experiences. In sum, I overestimated many of their abilities.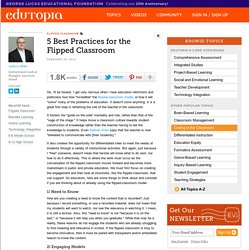 Dear Dr. Keller: You can have whatever opinion you want, just don't take my words out of context. You got the "long reply" because I believe in accuracy and details, which you only pretended to. You confirmed that in your long response. Your first mistake was in your initial comment about me.
Teacher Vodcasting and Flipped Classroom Network
Classifying K-12 blended learning
Bamboo Capture | Wacom Americas
Flipped Model For Social Studies.pdf - Google Docs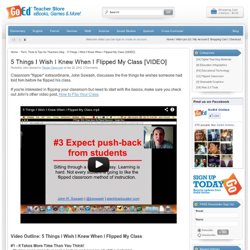 Classroom "flipper" extraordinaire, John Sowash, discusses the five things he wishes someone had told him before he flipped his class. If you're interested in flipping your classroom but need to start with the basics, make sure you check out John's other video post, How to Flip Your Class . Video Outline : 5 Things I Wish I Knew When I Flipped My Class
Implementing a Flipped Classroom: An Instructional Module
Have you "flipped" yet? My colleagues have this week; it's PSSA week in Pennsylvania (PSSAs are standardized tests.). That's not the flipped I meant, however.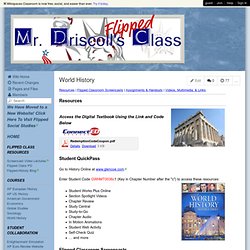 You are not a member of this wiki. Join now Dismiss guest | Join | Help | Sign In We Have Moved to a New Website!
driscoll-class.wikispaces
Katie Gimbar's "Flipped" Classroom