Investor networks
Philanthropy - charitable giving & strategic advice - Coutts & Co
Social Investors
bring your startup to life with Startupbootcamp: Home
I would like to announce that we have stopped accepting new startups into HackFwd three years, three months and three days after we first began supporting Europe's most passionate geeks. This also seems like a great opportunity to share the lessons that we have learned to date. I wish I could be pithy, but there's a bigger story worth telling. If you'll indulge me, I'd love to share my thoughts about what we did right and what we did wrong. Let me back up a moment.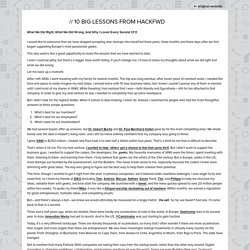 Seedcamp is Recruiting – Come Join our Awesome Team As many of you know Seedcamp has been a very lean operation from the earliest of days. We were 1 person, growing to 2 for a few years, and then became 4 recently. We have accomplished an incredible amount in that time and our ambitions are to do so much more in London, Europe, … [Read More...]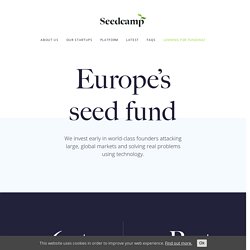 The UK Angel Scene: An active angel speaks up
Permjot Valia (@permjotvalia) is a prolific angel investor and in 2008 co-founded Flight & Partners. Here he talks about his frustrations with the UK Angel investor scene, especially the anti-entrepreneur 'pay-to-pitch' culture. In 2008/09, £44.9m was invested by UK Business Angels registered to Angel Networks in UK based companies. Across the 5,500 registered Angels that is less than £10,000 per Angel. These figures are very poor and do not bode well for future economic growth.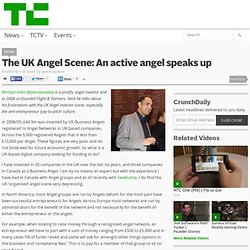 TheFunded.com Discussion Posted by Anonymous on 2014-01-15 TheFunded.com Terms Posted by System on 2014-01-09 Posted by Anonymous on 2014-01-06 TheFunded.com Advice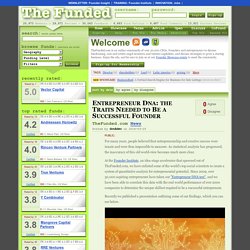 The Funding Network - Current funding day