Drama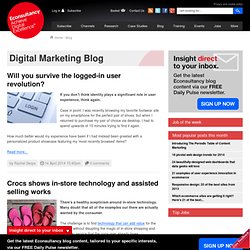 Gmail tips, tricks and hacks from the lab and beyond Caveats first: other email providers are available. There I think that covers everything.
DoD establishes institute tasked with regrowing body parts - Eng
Apparently not satisfied with simply building robotic body parts, the Department of Defense has now announced a brand new effort that it hopes will one day allow it to regrow actual body parts. Dubbed the Armed Forces Institute of Regenerative Medicine (or AFIRM), the new group will explore the use of stem cell research, among other things, to "reconstruct new skin, muscles and tendons, and even ears, noses and fingers." Or, as the Army surgeon general that'll be overseeing the program puts it: if an animal like a salamander can regrow a lost tail or limb, "Why can't a mammal do the same thing?"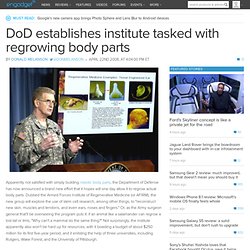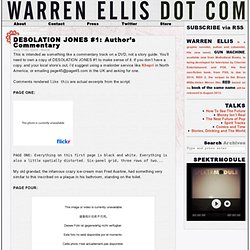 DESOLATION JONES #1: Author's Commentary
This is intended as something like a commentary track on a DVD, not a story guide. You'll need to own a copy of DESOLATION JONES #1 to make sense of it. If you don't have a copy, and your local store's out, I'd suggest using a mailorder service like Khepri in North America, or emailing page45@page45.com in the UK and asking for one. Comments rendered like this are actual excerpts from the script. PAGE ONE: Everything on this first page is black and white. Everything is also a little spatially distorted.