Photographes
For over fifty years the World Press Photo contest has captured images of our times. Our archive of winning photos is not only a record of more than half a century of human history, but a showcase of successive styles in photography and reportage. The archive gallery comprises some 10,000 images.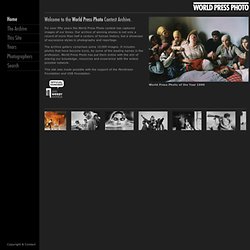 Master Photographers presented by photography-now.net - The International Photography Index.
Galerie VU - Séries de Michael Ackerman
Michaël ACKERMAN
Sarah MOON,
August Sander
Ralph Gibson
alfred stieglitz
Edward Weston
bob kolbrener
Yousuf Karsh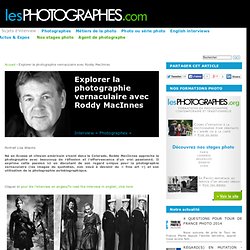 Portrait Lisa Weems Né en Ecosse et citoyen américain vivant dans le Colorado, Roddy MacInnes approche la photographie avec beaucoup de réflexion et l'effervescence d'un vrai passionné. Il exprime cette passion ici en discutant de son regard unique pour la photographie vernaculaire (les images du quotidien, non voué à devenir du « fine art ») et son utilisation de la photographie autobiographique.
Explorer la photographie vernaculaire avec Roddy MacInnes
Paul Strand,
alfred stieglitz
Walker Evans
Frank Horvat Photographie: home / Frank Horvat Photographie: accueil