Web Design/Programming
You might be familiar with such services as LESS and Sass. They allow for far more flexibility when creating your stylesheets, including the use of variables, operators, mix-ins, even nested selectors. However, because LESS was originally built with Ruby, a lot of PHP developers, despite the fact that there are PHP versions available, never used it.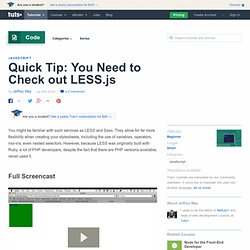 Quick Tip: You Need to Check out LESS.js
I didn't really celebrate this year, just like I ended up not celebrating Christmas. It was too soon after being back from San Francisco. I wasn't in the Christmas spirit, nor in an holidays-and-end-of-the-year mood. And well I also happened to be sick between the 23rd and the 25th of December.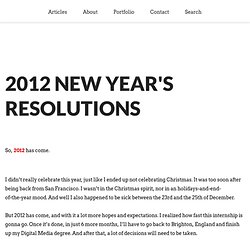 2012 New Year's Resolutions | iTibz
When I set out to design a website, I do it backwards. I start with the design of the smallest, deepest element: the story page or search results. Then I work backwards to design their containers: section pages, indexes. Then, lastly, I work on the home page.
Home Page Goals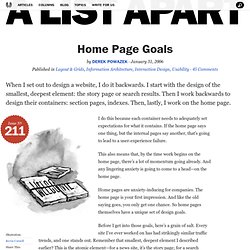 HTML Entities
Blackhat Academy