Web Design/Programming
AQUATILIS EXPEDITION. Espresso - The Web Editor. Black Hat SEO Forum. Quick Tip: You Need to Check out LESS.js. You might be familiar with such services as LESS and Sass.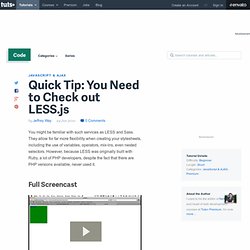 They allow for far more flexibility when creating your stylesheets, including the use of variables, operators, mix-ins, even nested selectors. However, because LESS was originally built with Ruby, a lot of PHP developers, despite the fact that there are PHP versions available, never used it. Full Screencast. PHP Scripts, WordPress Plugins, HTML5, jQuery, and CSS. 2012 New Year's Resolutions | iTibz. I didn't really celebrate this year, just like I ended up not celebrating Christmas.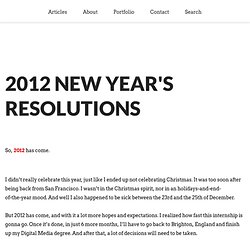 It was too soon after being back from San Francisco. I wasn't in the Christmas spirit, nor in an holidays-and-end-of-the-year mood. And well I also happened to be sick between the 23rd and the 25th of December. Ruby Programming Language. CSS3 Menu. Free CSS Menu Maker. Home Page Goals. When I set out to design a website, I do it backwards.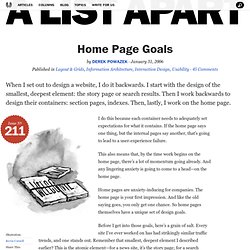 I start with the design of the smallest, deepest element: the story page or search results. Then I work backwards to design their containers: section pages, indexes. Then, lastly, I work on the home page. The Language Guide.
CodingForums.com- Web coding and development forums. Get help on JavaScript, PHP, CSS, XML, mySQL, ASP, and more! Hot Scripts - The net's largest PHP, CGI, Perl, JavaScript and ASP script collection and resource web portal. HTML Entities. Blackhat Academy.
---