Plugins
advertisement Revisited To choose best jQuery slideshow or gallery plugins can be difficult.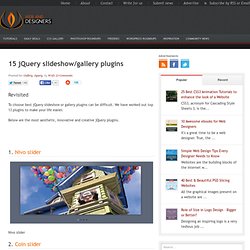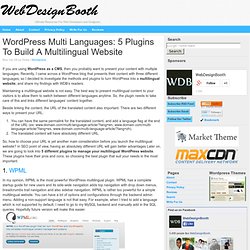 Wordpress Multi Languages: 5 Plugins To Built A Multilingual Web
If you are using WordPress as a CMS, then you probably want to present your content with multiple languages. Recently, I came across a WordPress blog that presents their content with three different languages, so I decided to investigate the methods and plugins to turn WordPress into a multilingual website, and share my findings with WDB's readers. Maintaining a multilingual website is not easy.
This version of lightbox – Lightbox version 2.0 uses Prototype JavaScript Framework and Scriptaculous Effects Library. As for version 0.6 and above, this plugin only support WordPress 2.1 and above due to the usage of wp_enqueue_script to load WordPress bundled Prototype and Scriptaculous library. Download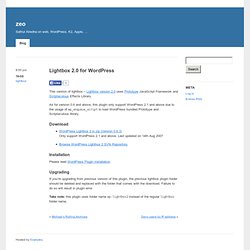 Lightbox 2.0 for WordPress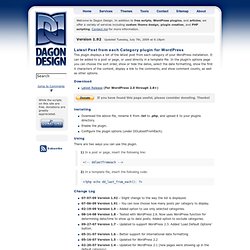 This plugin displays a list of the latest post from each category of your WordPress installation. It can be added to a post or page, or used directly in a template file. In the plugin's options page you can choose the sort order, show or hide the dates, select the date formatting, show the first X characters of the content, display a link to the comments, and show comment counts, as well as other options.
Latest Post from each Category plugin for WordPress · Dagon Desi
Evermore: a WordPress plugin » Semicolon
Latest version is 2.3, released on 12 February 2009. Evermore is a WordPress plugin that automatically displays short previews of your posts on your home page. Each preview includes a link to the full post. Evermore is simple to use — just install it and it starts working straight away. If you want, you can also customise the length and appearance of the previews. Blog home pages are often too full.