Whoak!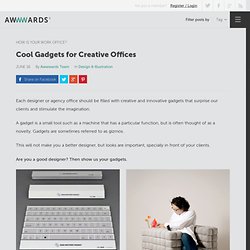 Each designer or agency office should be filled with creative and innovative gadgets that surprise our clients and stimulate the imagination. A gadget is a small tool such as a machine that has a particular function, but is often thought of as a novelty. Gadgets are sometimes referred to as gizmos. This will not make you a better designer, but looks are important, specially in front of your clients. Are you a good designer?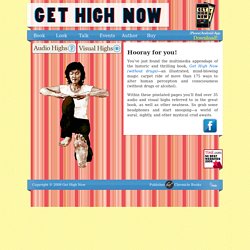 You've just found the multimedia appendage of the historic and thrilling book, Get High Now (without drugs)—an illustrated, mind-blowing magic carpet ride of more than 175 ways to alter human perception and consciousness (without drugs or alcohol). Within these pixelated pages you'll find over 35 audio and visual highs referred to in the great book, as well as other neatness. So grab some headphones and start snooping—a world of aural, sightly, and other mystical crud awaits.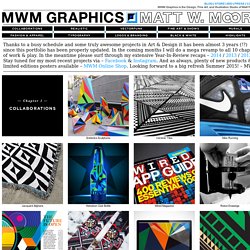 Matt W. Moore works to the credo of 'range is conducive to growth.' Like many artists of his generation, Matt's background was in action board sports and the action art of graffiti, each with their core value of speed, do-it-yourself ethic, enthusiasm for new terrain, and sheer fun of collaboration.
aM laboratory
Great news today: we will start a series of showcases that are meant to make the jaws drop! Here's the first one of the series: none of the 50 photos are photoshopped, to emphasize the natural beauty and the professionalism of the photographers. 50 scenes that cannot be seen in the daily life, 50 jewels of the photographic art! If you want to see more, also checkout: 50 More Photos That Will Blow Your Mind Landslide Hall Clouds on Fire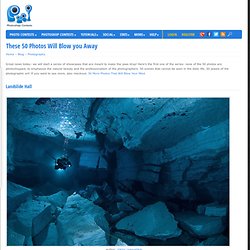 Want to keep your kids occupied and learn something new? ArcadeMap.com is now introducing some educational apps to you for keeping your little ones busy and practice their motorskill, creativity, mathematics ability and alphabetic principle while using their iPad/iPhone. 1. Bizzy Bear on the Farm Review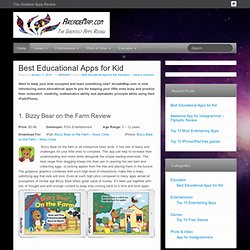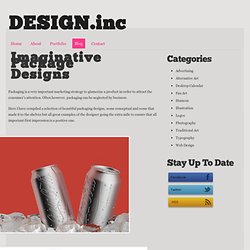 Imaginative Package Designs Packaging is a very important marketing strategy to glamorize a product in order to attract the consumer's attention. Often however, packaging can be neglected by business.