Desing
First thing's first: I need to apologize for being MIA lately. CMYBacon has been a bit of a ghost town. I recently started a new job that's taking up a surprising amount of time, plus I'm in grad school, so my "free time" has been stretched very thin. The job is very exciting, though, and I'll be announcing a really cool app that we've been developing soon.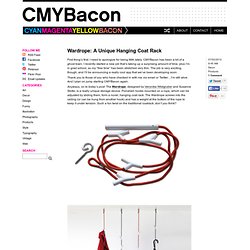 CMYBacon
Spreadshirt is your creative platform for custom T-shirts and custom clothing. You can explore our easy to use T-shirt Designer and make your own T-shirt or other personalized clothing products to spread your unique message. Design your own T-shirt by customizing your own text, design, or image on a variety of custom products, like hoodies, hats, or aprons. Spreadshirt has over 100 unique products for all your T-shirt printing and T-shirt design needs. Custom shirts make great personalized gifts for family and friends!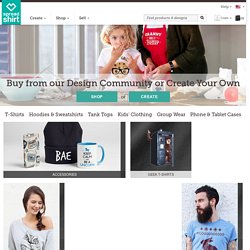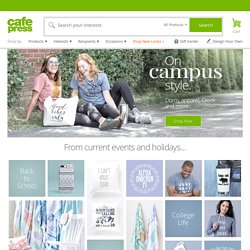 CafePress is where the world's creative minds join forces to provide an unparalleled marketplace. We give you the power to create custom products and personalised gifts on a variety of high-quality items such as t-shirts, hoodies, posters, bumper stickers and mugs. CafePress also allows you to set up online shops where you can design and sell your own unique merchandise. Our design tools make it easy to add photos, text, images, and even create cool designs or logos from scratch. As if it couldn't get any better, you can even find content from major entertainment partners such as The Hunger Games, Big Bang Theory and Star Trek as well as products dedicated to hobbies, birthdays, the military and more. At CafePress we print each item as it's ordered and many products ship within 24 hours.