Nonprofit Website
26 Charities and Non-Profits on Twitter. Lon S.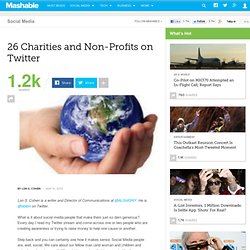 Cohen is a writer and Director of Communications at @ALSofGNY. He is @obilon on Twitter. What is it about social media people that make them just so darn generous? Every day I read my Twitter stream and come across one or two people who are creating awareness or trying to raise money to help one cause or another. Step back and you can certainly see how it makes sense. Alltop - Top Nonprofit News. 20 of the Top Nonprofits to Follow on Twitter. Non Profit Website Design: Examples and Best Practices - Smashing Magazine.
Advertisement Non profit websites share many of the same best practices as any website.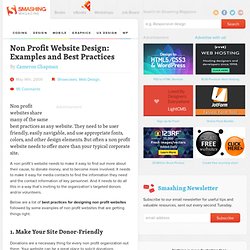 They need to be user friendly, easily navigable, and use appropriate fonts, colors, and other design elements. But often a non profit website needs to offer more than your typical corporate site.
---