Études impact rs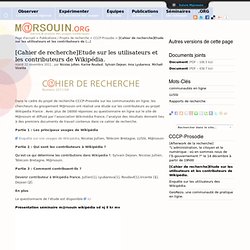 [Cahier de recherche]Etude sur les utilisateurs et les contributeurs de Wikipédia.
Dans le cadre du projet de recherche CCCP-Prosodie sur les communautés en ligne, les chercheurs du groupement M@rsouin ont réalisé une étude sur les contributeurs au projet Wikipedia France .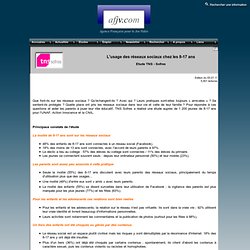 Que font-ils sur les réseaux sociaux ? Qu'échangent-ils ? Avec qui ?
Cprospective07_3
donnat pratiques culturelles et usages d'internet - Recherche Google
Gallica : études d'usages et enquêtes
www.jimrichardson.co.uk/research.pdf
www.jimrichardson.co.uk/twitter.pdf
Research – Museums on Twitter
During April 2011 MuseumNext ran an online survey about Twitter and the way that museums should use it. We were supported in this effort by hundreds of museums who asked their followers to help us with our research.