Enviro
Method That Turns Wastelands Green Wins 2010 Buckminster Fuller Challenge. Today, the Buckminster Fuller Institute announced the winner of its 2010 Challenge: Allan Savory, who has spent the last 50 years refining and evangelizing for a method of reversing desertification that he calls "holistic management.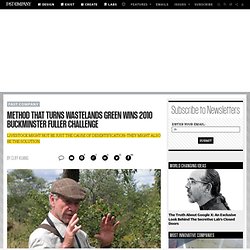 " The African Center for Holistic Management International, an NGO he helped found, will take home a $100,000 grant. The Buckminster Fuller Challenge is meant to award big, sweeping solutions to seemingly intractable problems. As the Institute's executive director, Elizabeth Thompson, tells FastCompany.com, "The approach was pioneered by Fuller. We're looking for strategies that solve multiple problems at once, not just surgical implementations that don't address the root problem. " Ecovolunteer nature travel. The Vertical Farm Project - Agriculture for the 21st Century and Beyond | www.verticalfarm.com. The Problem By the year 2050, nearly 80% of the earth's population will reside in urban centers.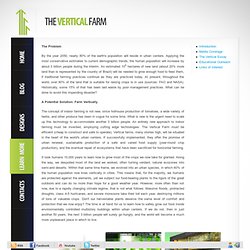 Applying the most conservative estimates to current demographic trends, the human population will increase by about 3 billion people during the interim. An estimated 109 hectares of new land (about 20% more land than is represented by the country of Brazil) will be needed to grow enough food to feed them, if traditional farming practices continue as they are practiced today. Infographic of the Day: Is Bottled Water Really That Bad? Yes. Old School – Self Reliance 101 » Blog Archive » DIY–free, easy, clever. Today's Old School lesson is a hands-on project: how to install a pour spout on a canning jar–great for dry cooking ingredients like sugar.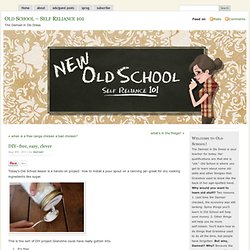 This is the sort of DIY project Grandma could have really gotten into. It's freeIt uses up things that would otherwise be thrown awayIt's usefulIt's easy and only takes a few minutes For this project, all you need is an empty salt carton, a mason canning jar with a screw band, and a sharp knife. Take an empty salt carton.
---