Blog Zik's
Beats Antique. SSS / SeekSickSound. Digipulpe. Discover and download new music on Soundowl.com. Electro-Drops blog about music ! Electro, dubstep, drum & bass, house, techno & more. Free Music Download Electro House Music Mp3, House Music, Progressive House, Techno, Trance, Djs Mixes, Music Videos, Vinyls, Tracklists, Instrumental Mixes, File Sharing. BF2D : Bass Music, Hip-Hop, Electro, Alternatif & Street Culture Blog. I ♥ ELECTRO.
CHUTE DE STRINGS. Fat Ass Music. 814: [Electro] Sirusmo - Einmal in der Woche schreien Quand la semaine se fait lourde, que le quotidien est atrophié par l'enchaînement des transports en commun et du travail incessant, que la santé et la joie se font de plus en plus rares... et que les problèmes se démultiplient au point que l'on renie ses envies… Il est encore temps de faire quelque chose : crier !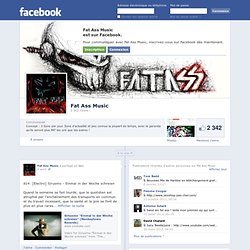 Cela ne résoudra rien mais vous allez vous sentir vivant ! ElectroDeads Colombia - Mur. Sourdoreille, humeurs musicales. DJ Amoureux - White-Ra Halloween Dance Party - DJ Amoureux - house and trance mixes online. Listen music live and download it free! Pandora Internet Radio - Find New Music, Listen to Free Web Radio. Flash Music Player. You Are Here ! - Site sur la musique Electro Indépendante. Electronic Music Blog. Loadstar recently released his Future Perfect Remixes EP and my favourite of the bunch is this huge dancefloor bomb from DC Breaks. ♫ Loadstar – Give It To Me (DC Breaks Remix) daftwho?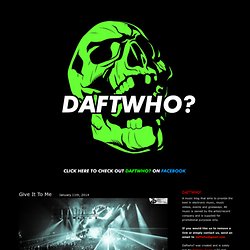 MUST have PS. Stop The Noise | Electronic Music Blog.
---