Blog Zik's
Beats Antique
SSS Exclusif : écoutez "Menoko" le premier album de Barrio Lindo sur Project Mooncircle SSS Podcast #096 : Ametsub Kassem Mosse – Workshop 19 SSS Playlist #008 : Strictly Rhythm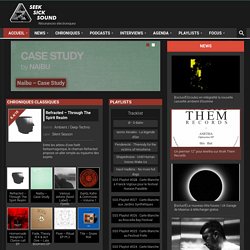 SSS / SeekSickSound
Digipulpe
Discover and download new music on Soundowl.com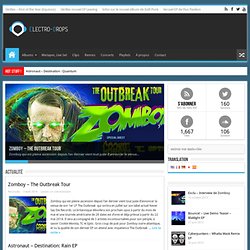 Dodge & Fuski, fondateurs du label Disciple Recordings et artistes reconnus pleinement pour leurs prods relativement efficaces, ont sorti leur nouvel EP sur leur label le 27 janvier dernier, Stop What You're Doing EP. C'est leur 1er EP en « auto-production », puisque leur dernier, Sucker Punch EP, fut produit par Never Say Die Records. Ils avaient d'ailleurs attaqué leur label par un EP de remixes, Dodge & Fuski Remixed. De retour donc avec Stop What You're Doing EP les 2 compères nous livrent un 4 titres composé de 3 originaux et un remix : Stop What You're Doing Ft JFB, The Clap, Bringing ... Lire la suite »
Electro-Drops blog about music ! Electro, dubstep, drum & bass, house, techno & more.
Free Music Download Electro House Music Mp3, House Music, Progressive House, Techno, Trance, Djs Mixes, Music Videos, Vinyls, Tracklists, Instrumental Mixes, File Sharing
BF2D : Bass Music, Hip-Hop, Electro, Alternatif & Street Culture Blog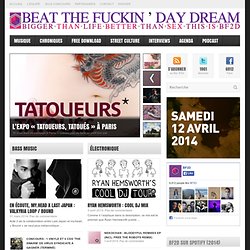 Si vous êtes de passage à Paris, n'oubliez pas de faire un petit tour par » On se souvient encore du fantastique « My Bloodyful Heart », morceau clôturant l'EP « Bloodyful » » Fraîchement rentré de sa grosse tournée Européenne, Drizzy lâche un nouveau morceau, un morceau dédicacé »
I ♥ ELECTRO
Mon corps est rigide, presque immobile. Je le sens à peine. Il devient cette prison que l'on ne devrait jamais percevoir.
CHUTE DE STRINGS
814: [Electro] Sirusmo - Einmal in der Woche schreien Quand la semaine se fait lourde, que le quotidien est atrophié par l'enchaînement des transports en commun et du travail incessant, que la santé et la joie se font de plus en plus rares... et que les problèmes se démultiplient au point que l'on renie ses envies… Il est encore temps de faire quelque chose : crier ! Cela ne résoudra rien mais vous allez vous sentir vivant !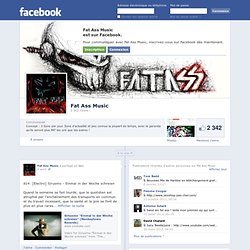 Fat Ass Music
ElectroDeads Colombia - Mur
Sourdoreille, humeurs musicales
DJ Amoureux - White-Ra Halloween Dance Party - DJ Amoureux - house and trance mixes online. Listen music live and download it free!
Dear Pandora Visitor, We are deeply, deeply sorry to say that due to licensing constraints, we can no longer allow access to Pandora for listeners located outside of the U.S., Australia and New Zealand. We will continue to work diligently to realize the vision of a truly global Pandora, but for the time being we are required to restrict its use. We are very sad to have to do this, but there is no other alternative. We believe that you are in Canada (your IP address appears to be 198.27.81.81).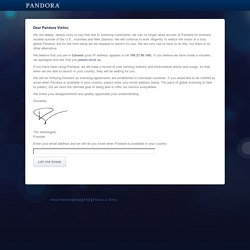 Pandora Internet Radio - Find New Music, Listen to Free Web Radio
Flash Music Player
29 novembre 2012 Posté par P. Voila, il est la, le dernier article, après quasiment 3 ans d'écriture par passion de la musique et par amour des beats (et oui, je finirais en prince sur ce jeu de mots). Je n'ai pas envie de faire un article long et commémoratif de tout ce qui s'est passé ici, si vous nous avez suivi, vous en savez autant que nous ! Dans tous les cas, merci à tous ceux qui m'ont (car je dis souvent nous, mais au final j'suis tout seul) suivi, qui ont apprécié ou detesté les posts, commenté tout cela et qui nous ont donner un peu d'amour ! Bref, voila, c'est la fin de You Are Here, je tire ma révérence pour d'autres choses. Je vous laisse avec l'une des découvertes de l'année pour moi et avec un clip qui représente mon état d'esprit actuel !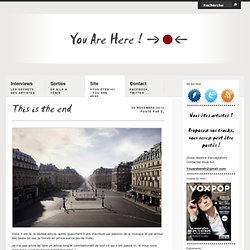 You Are Here ! - Site sur la musique Electro Indépendante
Loadstar recently released his Future Perfect Remixes EP and my favourite of the bunch is this huge dancefloor bomb from DC Breaks. ♫ Loadstar – Give It To Me (DC Breaks Remix) daftwho? MUST have PS.
Electronic Music Blog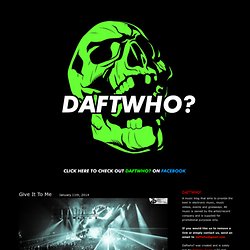 Stop The Noise | Electronic Music Blog