Blog Zik's
Beats Antique
Digipulpe
MUSIC | BEYEAH
Reincarnated, le film sur Snoop par Vice Après 21 ans de carrière Snoop Dogg est devenu maître dans l'art d'attirer l'attention. Deux décennies jonchées de succès, qui l ... Azizi Gibson – Ghost in the Shell Comme tout homme, Azizi Gibson a des vices et des passions.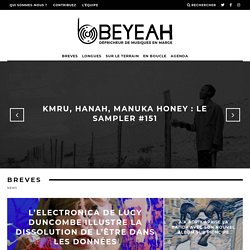 I ♥ ELECTRO
CHUTE DE STRINGS
Fat Ass Music
ElectroDeads Colombia - Mur
Musique/ Chinoiseries Part. 2
DJ Amoureux - White-Ra Halloween Dance Party - DJ Amoureux - house and trance mixes online. Listen music live and download it free!
Flash Music Player
You Are Here ! - Site sur la musique Electro Indépendante
We Danse En France
Big basslines from MuK , an upcoming producer from the UK. ♫ MuK – AK-47 daftwho? MUST have ♫ Zeds Dead – Trouble
Electronic Music Blog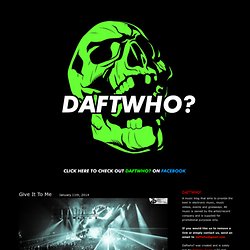 Nasser – Come On (Beat Torrent Remix) |
Lorsque les Beat Torrent décident de remixer le morceau rock de l'excellent groupe Nasser , ça donne ça ! Une version plus punch que l'original, tout dans l'esprit Beat Torrent. Je vous poste également un mash-up que je trouve absolument énorme, qu'ils ont réalisé il n'y a pas si longtemps que ça. Nasser – Come On (Beat Torrent Remix) by Beat Torrent Skrillex Vs Noisia Vs Busta Rhymes – Beat Torrent Mash-up by Beat Torrent Charly