Bizancjum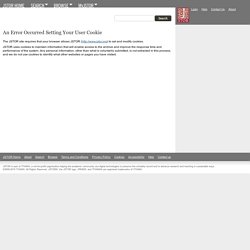 The JSTOR site requires that your browser allows JSTOR (http://www.jstor.org) to set and modify cookies. JSTOR uses cookies to maintain information that will enable access to the archive and improve the response time and performance of the system.
1512675.pdf.bannered
Plate with David fighting a Bear 628 – 30 Constantinopolitan workshop Silver, cast, hammered, engraved, punched, and chased Max. diam. 0.14 m. Found at Lambousa, Cyprus Nicosia, Cyprus Museum, inv. no. J453 Photo © Cyprus Museum, Nicosia An insightful art exhibition at the Onassis Cultural Center in New York City is providing answers to one of the central mysteries of Western civilization. How did Christianity evolve from a persecuted religious sect under the Roman Empire into a global faith and one of the world's greatest patrons of the arts? Transition to Christianity presents 170 rare artifacts from the third to the seventh centuries AD, many never seen before in the United States.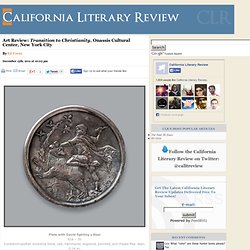 Art Review: Transition to Christianity, Onassis Cultural Center, New York City | California Literary Review
Books in Print Online Publications Dumbarton Oaks Papers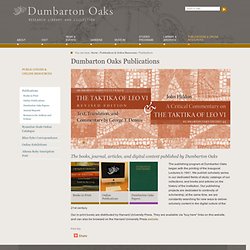 Online Publications | Publications | About | Dumbarton Oaks
Oryginalna Ikona Watopedzkiej Bogurodzicy z 21 stycznia 807r. Drodzy w Chrystusie Bracia i Siostry, Drodzy Czciciele Bogurodzicy!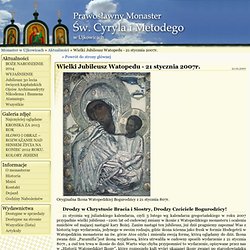 Wielki Jubileusz Watopedu - 21 stycznia 2007r. - Monaster w Ujkowicach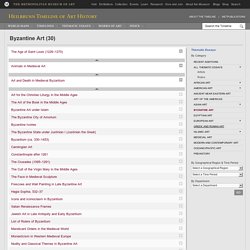 Byzantine Art | Thematic Essays
"We came to the sands of Acre, where we pitched camp, the King [Louis IX] and the host.
Kanony Euzebiusza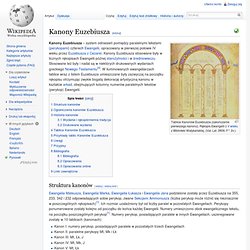 Tablice Kanonów Euzebiusza (zakończenie pierwszego kanonu).
Manuel d'art byzantin
Byzantine Museum - Thessaloniki Greece
notatki – sztuka bizantyjska « art folie |ärt fôˌli|
Terytorium Cesarstwa Rzymskiego w 395 r. - podział na Wschód i Zachód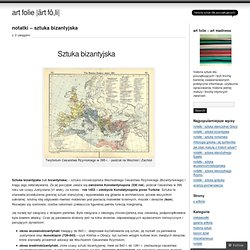 Internet History Sourcebooks
Internet Medieval Sourcebook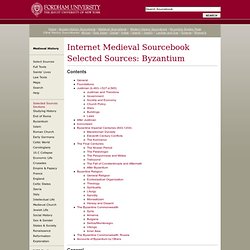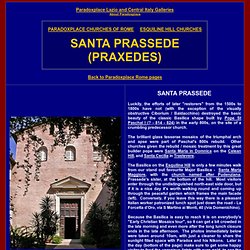 Basilica of Santa Prassede in Rome
Luckily, the efforts of later "restorers" from the 1500s to 1800s have not (with the exception of the visually obstructive Ciborium / Baldacchino) destroyed the basic beauty of the classic Basilica shape built by Pope St Paschal I (? - 814 - 824) in the early 800s, on the site of a crumbling predecessor church.
Bizancjum10