Writing
Cure Writer's Block: Skribit. Imagination Prompt Generator: Random Writing Blog Prompts, Write. Writing Prompts : The Imagination Prompt Generator As featured on Blogger's Buzz!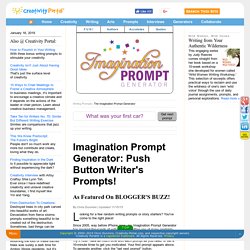 Take as much time with each prompt as you need, or set a 10-minute writing timer. Your first "Imagination Prompt" appears above. To generate another, simply click the "Next Prompt" button. Are you looking for some random writing prompts or story starters for your journal, blog, or other creativity-related project? Cool Bits Story Generator. 11/19/2007 Added more Cool Bits. 10/31/2007 Added a new element: motivation.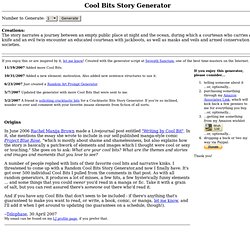 Also added new sentence structures to use it. All Previous Catalysts « creative Therapy. All Previous Catalysts Catalyst One Hundred and Eight – Trish Baldwin – Are you proud of who you are?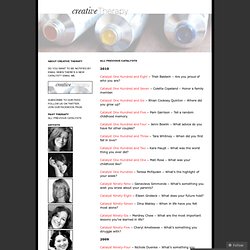 Catalyst One Hundred and Seven – Colette Copeland – Honor a family member. Catalyst One Hundred and Six – Rhian Cooksey Quinton – Where did you grow up? Catalyst One Hundred and Five – Pam Garrison – Tell a random childhood memory. Catalyst One Hundred and Four – Jenni Bowlin – What advice do you have for other couples? Oneword.com. June 2010. Quick plots: creative exercises for writers.
---