Tactical Gear and Clothing
Edcforums.com. Forum Functionality Defects should be posted here.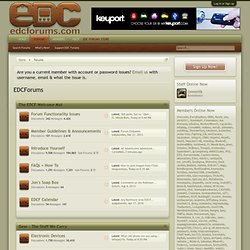 Conduct code for Every Day Carry (EDC) forum discussion and EDCF news. Please read before posting. Newbies, tell us about yourselves and your EDC fixation here. SKD Tactical | Select Military and Law Enforcement Tactical Gear and Equipment. Home - Triple Aught Design. Maxpedition.com - MAXPEDITION HARD-USE GEAR Tactical Nylon Gear for Military, Law Enforcement, Tactical Concealed Carry; Tailored to Perform Tactical. High Speed Gear Inc. Call to order 1-877-301-2116.
Urban Transport™ Key Pack Features: Separate, padded laptop compartment, Dual side pockets can hold power cords, bottle, or a 50 oz reservoir (sold separately), Front organization pocket plus hidden external pocket for travel documents, Fleece-lined glasses pocket inside main compartment, Lightweight, durable 500D Cordura® Fabric Designed to Carry: Electronics, Travel documents, Glasses, Water Bottle CamelBak® Got Your Bak™ Guarantee: If we built it, we'll Bak it™ with our lifetime guarantee.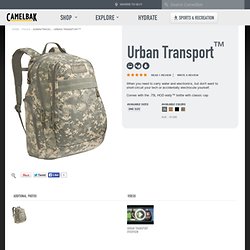 Urban Assault™ My single biggest positive comment would be about the storage division within the pack. between zip up pockets, water bottles holders, admin pockets for notebooks, pens, a good sized digital pocket for smart phones and the like as well as a larger protected pocket for a lap top, the bag essentially packs itself. my only negative comment is on the load carriage (straps and "belt") while the pack is clearly not designed to carry the heavy loads of a military pack, I am not in love with the lack of adjustment on the shoulder straps or the "belt" strap that the pack includes, as it does nothing to distribute the weight of the bag.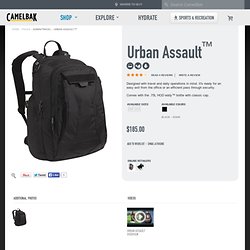 Despite this, I still use the bag as described above and will continue to do so when I feel a more military pack is not preferred. Linchpin™ Like another review mentioned, there is no "perfect" pack b/c of all the different types of missions; however, this pack is pretty near perfect for short/medium range military ops or as an EDC.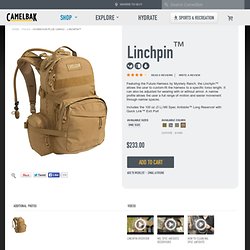 My only question really is related to the opening for the hydration pouch. Why didn't you just carry the opening all the way over to an equal distance to the other side rather than stopping about 3/4 of the way? It makes the opening a little smaller to deal with if you want to use that pouch for anything other than the bladder. Otherwise, I think this pack is perfect. The only other thing I'd consider changing is the size of the side M16 magazine pouches to make them a little taller (like the ones on the BFM), but understanding what this pack was made for, it fits that bill perfectly.
---