Edu. IPAD
The student experience with Discovery Education on an iPad device is focused on exploration and interaction with relevant educational content. Whether assigned by their teacher, or spurred by their own imagination, students can explore thousands of resources covering all core, K-12 curriculum areas. Students can find content using Discovery Education's targeted keyword search, or explore content via the visual subject browse. Introducing the Discovery Education Techbook™ iPad App Discovery Education Techbook, an award-winning subscription service for K-12 classrooms, is a series of comprehensive digital textbooks that inspire students' curiosity, support teachers in the transition to digital classrooms, and impact student achievement. Discovery Education and Apple help bridge the digital divide with the new Discovery Education Techbook app for the iPad available at no cost through the iTunes store.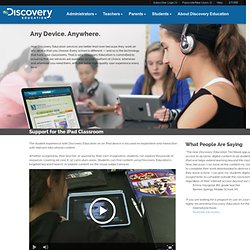 iPad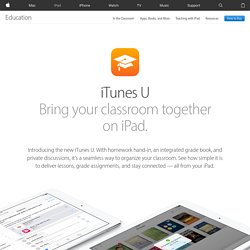 Your students will experience the courses you build using the free iTunes U app for iPad. It's a powerful app that lets students have all the materials for the course right at their fingertips. From the iTunes U app, students can play video or audio lectures and take notes that are synchronized with the lecture.
LiveBinder
Image Source: http://www.pankajspeaks.com/wp-content/uploads/2010/03/apple-ipad.jpg Update - You will probably want to read this iPad series, which goes into greater depth! Also, check out...Question:I am looking to order a couple ipads. Any thoughts on the best educational use of those?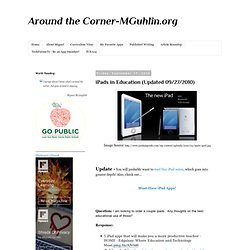 iPads in Education (Updated 09/17/2010)
Losing someone close to you is an extremely difficult experience. It can have different effects on people based on individual circumstances and beliefs. However, there is one universal language when it comes to losing someone you love, and that is the grieving process is absolutely necessary. While everyone grieves differently, it is important for people to grieve so that they can begin the process of healing, letting go and approaching the loss in a healthy manner. Get more assistance from Funeral Directors Christchurch. In some cases, people have problems starting the grieving process because they might feel as though they have to be strong for others.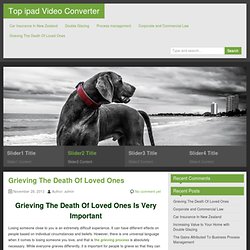 MakeUseOf.com
esu3ipads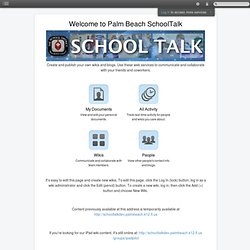 Create and publish your own wikis and blogs. Use these web services to communicate and collaborate with your friends and coworkers. It's easy to edit this page and create new wikis. To edit this page, click the Log In (lock) button, log in as a wiki administrator and click the Edit (pencil) button. To create a new wiki, log in, then click the Add (+) button and choose New Wiki. Content previously available at this address is temporarily available at http://schooltalkdev.palmbeach.k12.fl.us