Delicious Desserts
This is for YOU, the chocolate lover out there who is looking for a chocolate-y treat that is actually quite light! Chocolate Lasagna is a dessert you don't want to miss!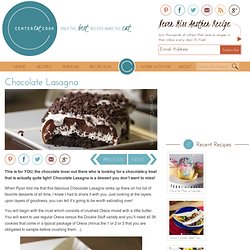 I have to give credit to Chicken Legs for this recipe. One of his favorite desserts is my Chocolate Éclair Cake . The last time I made it he suggested that we try a Peanut Butter Chocolate Éclair Cake.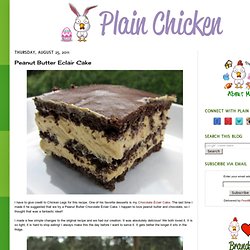 Peanut Butter Eclair Cake Easy Chocolate Eclair The agregator for recipes around the world.
Preparation Instructions Mix cold milk and pudding mix together in a large bowl. Refrigerate for 5 minutes while it "sets up".
Ingredients For the crust: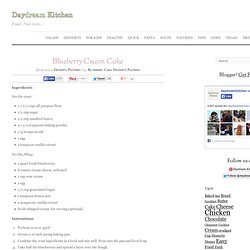 Blueberry Cream Cake
It's time for another round of The Food Lab. Got a suggestion for an upcoming topic?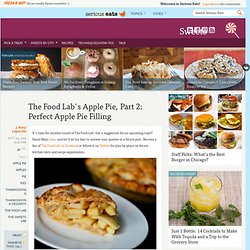 The Food Lab's Apple Pie, Part 2: Perfect Apple Pie Filling
If you enjoy cheesecake, then you will love these cupcakes. They consist of cheesecake with a graham cracker crust, a layer of homemade raspberry jelly, and are topped with cream cheese whipped cream. Can you say yum? Ingredients: Cheesecake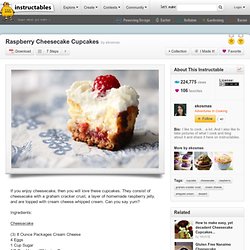 Home » Food » Layers Of Love Chocolate Brownies Layers Of Love Chocolate Brownies ¾ cup all-purpose flour¾ cup NESTLÉ® TOLL HOUSE® Baking Cocoa¼ teaspoon salt½ cup (1 stick) butter, cut in pieces½ cup granulated sugar½ cup packed brown sugar3 large eggs, divided2 teaspoons vanilla extract1 cup chopped pecans¾ cup NESTLÉ® TOLL HOUSE® Premier White Morsels½ cup caramel ice cream topping¾ cup NESTLÉ® TOLL HOUSE® Semi-Sweet Chocolate Morsels
Layers Of Love Chocolate Brownies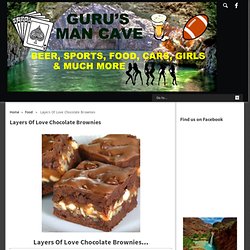 Southern Egg Custard Pie | Recipes For Our Daily Bread
Slutty Brownies Recipe
Old-Fashioned Homemade Fudge Recipe
This is a recipe that I have memorized and have made countless times. It's a family heirloom. The family jewels.
Carrot Cake Oatmeal Cookies Recipe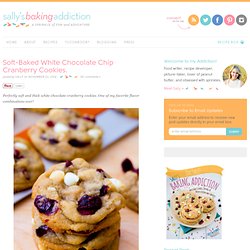 Sallys Baking Addiction Soft-Baked White Chocolate Chip Cranberry Cookies
Thanksgiving turkey is leaving me completely STUFFED, but in my world… there is always room for another cookie. Especially a cookie that is so ultra soft, it tastes like a famous Mrs. Fields cookie or a Pepperidge Farm soft-baked cookie.
I was given some sweet potatoes the other day and wanted to make something warm, yummy, and fall-like with them. This is what I came up with. Here's what you need: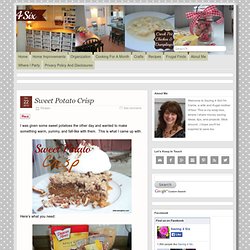 Sweet Potato Crisp » Saving 4 Six
A good friend of mine, who writes for The San Francisco Chronicle, tends to the paper's rooftop beehives at their downtown location. I've had the pleasure of visiting the hives a few times and when she gave me some of the honey, I was dying to do a recipe with it. It took me quite a while to get around to it, I admit.
Strawberries Stuffed with Honey-Lavender Cream Cheese
Campfire Cones |
We were invited to Stef's house for a BBQ last weekend and she asked that I bring a dessert.
Holy lord. My mom emailed me this recipe last week, so I made it for the kids this weekend while The Dad was gone.
Cinnamon Cream Cheese Roll-Ups
Nutella and Chocolate Treats
Truffles, Fudge, and Candy