Web
37 Fresh jQuery Image, Content Sliders And Slideshows. Tutorialzine | Web Development Tutorials & Resources. Fullscreen Background Image Slideshow with CSS3. Happy new year, everybody!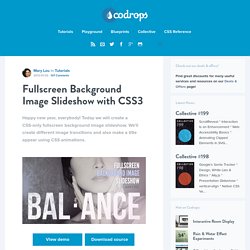 Today we will create a CSS-only fullscreen background image slideshow. We'll create different image transitions and also make a title appear using CSS animations. Flux Slider » Hardware accelerated image transitions using CSS3. 15 Amazing jQuery Image Gallery/Slideshow Plugins and Tutorials. Image galleries, sliders and slideshows have become increasingly popular within webpages over the last year or so, and with jQuery becoming ever more popular, more and more developers have been creating these amazing powerful, versatile and sleek galleries.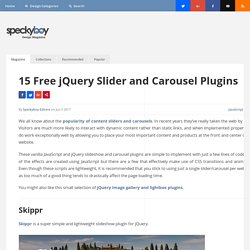 Thank you jQuery. Below you will the most powerful, the most creative and most versatile of jQuery plugins and tutorials built using jQuery. Solo - Project management for the modern freelancer. Complete List of Best SEO-Tools. Advertisement What are the best ways to boost your position in search engines?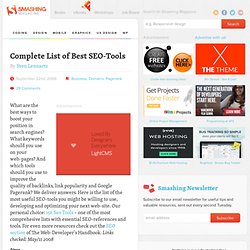 What keywords should you use on your web-pages? CoffeeScript. Shadow | preview mobile web. A Beginner's Guide To jQuery-Based JSON API Clients - Smashing Coding. Advertisement Are you fascinated by dynamic data?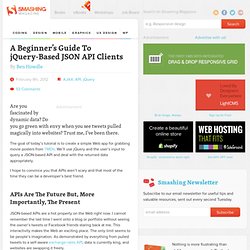 Do you go green with envy when you see tweets pulled magically into websites?
Design
---