Work & reaching my goal
Försäljningschefen | Allt inom Försäljning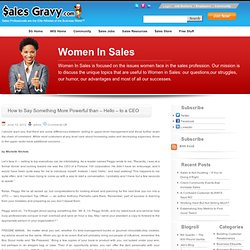 How to Say Something More Powerful than - Hello - to a CEO | Women In Sales
I should warn you that there are some differences between selling to upper-level management and those further down the chain of command. While most customers at any level care about increasing sales and decreasing expenses, those in the upper ranks have additional concerns … by Michelle Nichols Let's face it — selling to top executives can be intimidating. As a reader named Peggy wrote to me, "Recently, I was at a formal dinner and coming toward me was the CEO of a Fortune 100 corporation.
Varför jag älskar att sälja: Kalla samtal - LarsenInc.se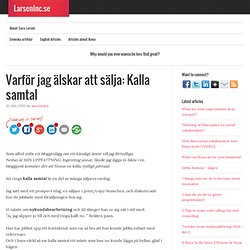 Som alltid inför ett blogginlägg om ett känsligt ämne vill jag förtydliga. Nedan är MIN UPPFATTNING. Ingenting annat. Skulle jag lägga in fakta i en bloggpost kommer det att finnas en källa, tydligt påvisad. Att ringa kalla samtal är en del av många säljares vardag.
Mind Tools (quizzes, tips)
Arthur Schopenhauer (1788-1860), was a brilliant German philosopher. These 38 Stratagems are excerpts from "The Art of Controversy", first translated into English and published in 1896.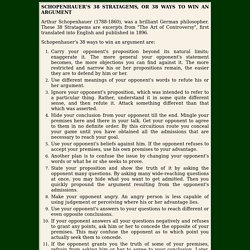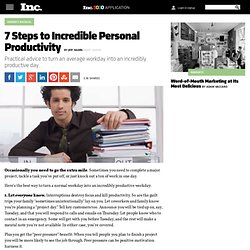 Practical advice to turn an average workday into an incredibly productive day. Getty 854 in Share
7 Steps to Incredible Personal Productivity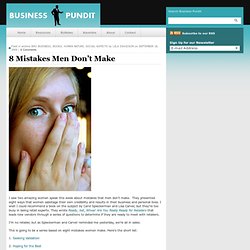 I saw two amazing women speak this week about mistakes that men don't make.
8 Mistakes Men Don't Make