Discounts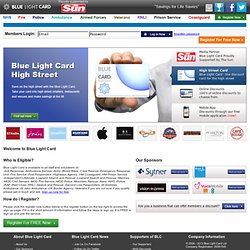 Staff Benefits - Blue Light Card The Home Of Emergency Service staff Benefits
Welcome to Blue Light Card Who is Eligible? Blue Light Card is available to all staff and volunteers of- -4x4 Response -Ambulance Service -Army -Blood Bikes -Cave Rescue -Emergency Response Unit -Fire Service -First Responders -Highways Agency -HM Coastguard -HM Prison Service -Independent Lifeboats -Lowland Search and Rescue -Lowland Search and Rescue -Marines -MOD Civil Servant -MOD Fire Service -MOD Police -Mountain Rescue -Navy -NHS -Police -RAF -Red Cross -RNLI -Search and Rescue -Second Line Responders -St Andrews Ambulance -St John Ambulance -UK Border Agency -Veterans If you are not sure if you qualify please get in touch and ask. Sign up now for free How do I Register?
TroopSave.com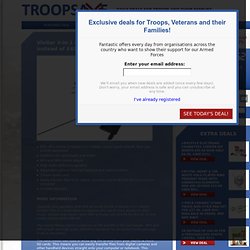 60% off a Vivitar V-Sound 3-in-1 Media Centre worth £49.99, Now just £19.99 Delivered!SD/Micro SD card reader and writerMP3 and MP4 media playerHigh audio definition speakerAdjustable volume and fast-forward and rewind buttons3.5mm audio jackEasily transfer files from digital cameras and hand held devices to your computerIncludes delivery More Information Upgrade your speakers with this amazing Vivitar V-Sound 3-in-1 Media Centre!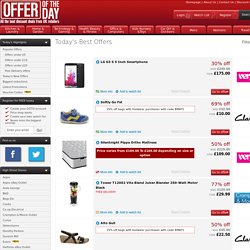 71% offwas £26.00now £7.50 80% offwas £119.90now £23.98 76% offwas £30.00now £7.12 13% offwas £399.00now £349.00 56% offwas £9.00now £4.00 67% offwas £59.99now £19.99
Select from over 4,000 stores These stores and categories are popular with our members: Searching for the best Top 20 cashback rate..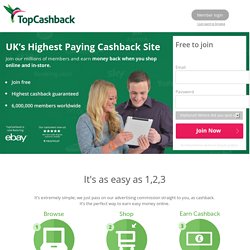 Groupon.co.uk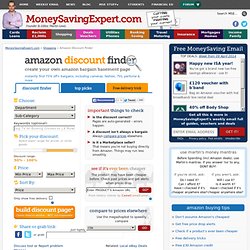 Amazon Discounts
This hidden rulebook for giant web store Amazon has 14 top tricks to slash prices. This includes our Amazon Discount Finder Tool, which instantly finds secret 75%+ off bargains, including electronics, cameras, clothes, TVs and more. You can also track price reductions, grab free gift vouchers and beat delivery charges. 1.
Clubcard