Workouts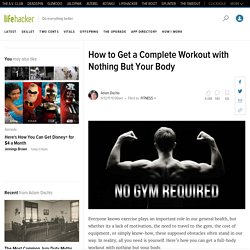 Everyone knows exercise plays an important role in our general health, but whether its a lack of motivation, the need to travel to the gym, the cost of equipment, or simply know-how, these supposed obstacles often stand in our way. In reality, all you need is yourself. Here's how you can get a full-body workout with nothing but your body. Note: To be clear, some of the exercises we'll be discussing in this post will require more than just you. For example, you might need to borrow a table in your home or place your feet underneath the couch.
Cobra Energy Drink IronMan Workout tips with Coach Noy Jopson (Part 5, Level Up Triathlon)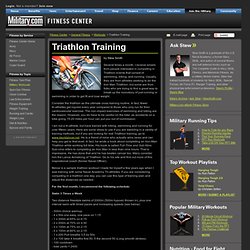 by Stew Smith Several times a month, I receive emails from people interested in competing in Triathlon events that consist of swimming, biking, and running. Usually, they are from athletes seeking to do the Iron Man Triathlon, but some are from folks who are trying to find a great way to break up the monotony of just running or swimming in order to get fit and lose weight. Consider the triathlon as the ultimate cross training routine.
Triathlon Training - Military Fitness - Military.com