Writers
And So It Goes: A Rare Glimpse of Kurt Vonnegut's Tortured Soul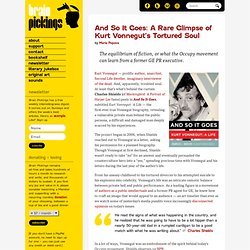 by Maria Popova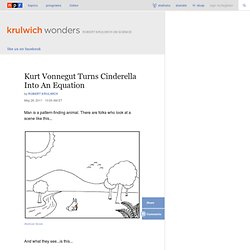 Man is a pattern-finding animal. There are folks who look at a scene like this... And what they see...is this...
Kurt Vonnegut Turns Cinderella Into An Equation : Krulwich Wonders…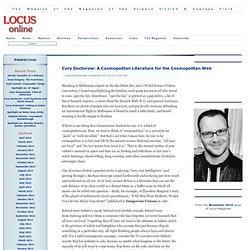 Standing in Melbourne airport on the day before this year's World Science Fiction convention, I found myself playing the familiar road-game known to all who travel to cons: spot the fan. Sometimes, ''spot the fan'' is pitched as a pejorative, a bit of fun at fannish expense, a sneer about the fannish BMI, B-O, and general hairiness.
A Cosmopolitan Literature for the Cosmopolitan Web
BOOK VIEW CAFE BLOG » A Note at the Beginning
I've been inspired by José Saramago's extraordinary blogs, which he posted when he was 85 and 86 years old.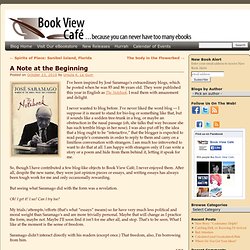 Justina Robson: Home Page
Krumme1.fm - Powered by Google Docs
THE SKINNER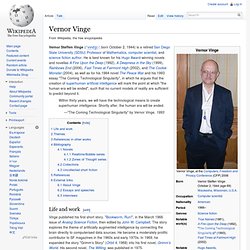 Within thirty years, we will have the technological means to create superhuman intelligence.
Vernor Vinge
Vernor Vinge on the Singularity
Vernor Vinge on the Singularity - part 1 of 2
We're about ten days away from the Doctor Who table reading.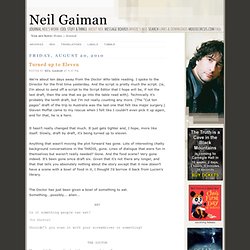 Turned up to Eleven
Neil Gaiman's MouseCircus.com | The Graveyard Book Video Tour Readings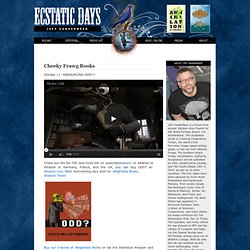 Jeff VanderMeer
October 11: ANNOUNCING ODD?!! Check out the full TOC and more info on subscriptionshere. In addition to Amazon in Germany, France, and the UK, you can buy ODD?
Huxley world v Orwell world