Writers
And So It Goes: A Rare Glimpse of Kurt Vonnegut's Tortured Soul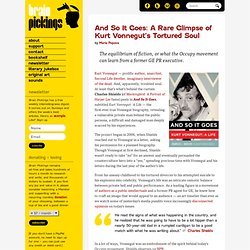 by Maria Popova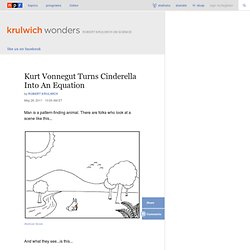 Man is a pattern-finding animal. There are folks who look at a scene like this... And what they see...is this...
Kurt Vonnegut Turns Cinderella Into An Equation : Krulwich Wonders…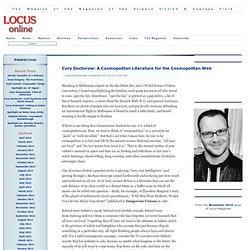 Standing in Melbourne airport on the day before this year's World Science Fiction convention, I found myself playing the familiar road-game known to all who travel to cons: spot the fan. Sometimes, ''spot the fan'' is pitched as a pejorative, a bit of fun at fannish expense, a sneer about the fannish BMI, B-O, and general hairiness.
A Cosmopolitan Literature for the Cosmopolitan Web
BOOK VIEW CAFE BLOG » A Note at the Beginning
I've been inspired by José Saramago's extraordinary blogs, which he posted when he was 85 and 86 years old.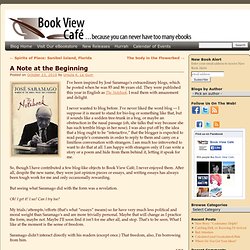 Justina Robson: Home Page
Krumme1.fm - Powered by Google Docs
THE SKINNER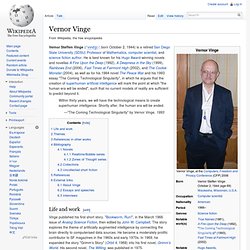 Vernor Steffen Vinge ( pron.: / ˈ v ɪ n dʒ iː / ; born October 2, 1944) is a retired San Diego State University (SDSU) Professor of Mathematics , computer scientist , and science fiction author.
Vernor Vinge
Vernor Vinge on the Singularity
Vernor Vinge on the Singularity - part 1 of 2
We're about ten days away from the Doctor Who table reading.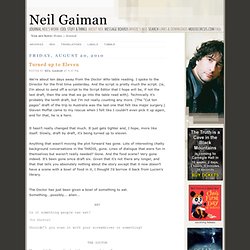 Turned up to Eleven
Neil Gaiman's MouseCircus.com | The Graveyard Book Video Tour Readings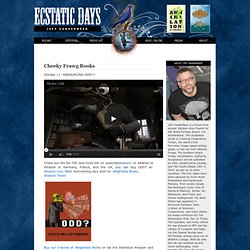 Jeff VanderMeer
October 11: ANNOUNCING ODD?!! Check out the full TOC and more info on subscriptions here . In addition to Amazon in Germany, France, and the UK, you can buy ODD?
Huxley world v Orwell world