For a just world
In my recent post on the poisonous nature of pepper spray, I noted that the name makes it sound more innocuous than it really is.
Fox News Food Products | Speakeasy Science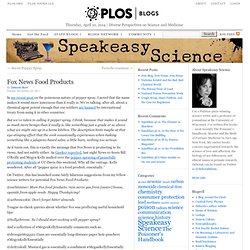 Pepper Spraying Peaceful Protestors Continues; This Time at UC Davis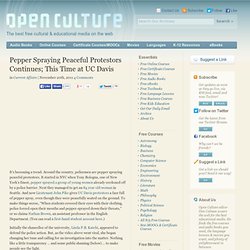 It's becoming a trend.
This Week's Resident Thinker | Resident Thinkers | Nowhereisland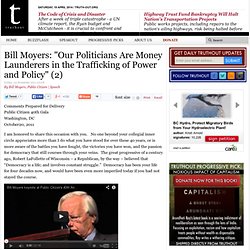 Comments Prepared for Delivery Public Citizen 40th Gala Washington, DC October20, 2011 I am honored to share this occasion with you. No one beyond your collegial inner circle appreciates more than I do what you have stood for over these 40 years, or is more aware of the battles you have fought, the victories you have won, and the passion for democracy that still courses through your veins.
Bill Moyers: "Our Politicians Are Money Launderers in the Trafficking of Power and Policy" | Truthout
Lallands Peat Worrier
Trailer for Ai Weiwei: Never Sorry, the
MURDER (ABOLITION OF DEATH PENALTY) ACT 1965 (Hansard, 17 December 1969)
i Rate This As a preamble to this post let me make some disclosures.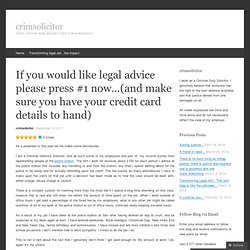 If you would like legal advice please press #1 now…(and make sure you have your credit card details to hand) « crimsolicitor
http://www.headoflegal.com/2011/09/08/martin-howe-qcs-advice-to-steve-hilton-a-few-questions/ What do you do when a minister - Bob Neill - cites a statistic as laughable as this?
Here is an article I wrote about the Department for Communities and Local Government pushing a laughable, absurd claim that they could save 20% off all local government procurement. In reality, this was based on a flimsy pamphlet from a private management consultancy firm who'd told the government they could get them 20% off their mobile phone bill. I am absolutely, seriously and honestly not making this up:
Law centres provide vital advice on housing, benefits, employment, debt and immigration.
Law centres are more necessary than ever in 'austerity Britain' | Jon Robins | Law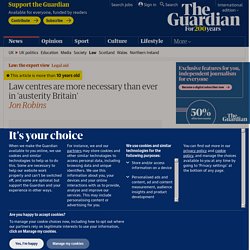 Bill Nighy Invites RBS to see what the cuts actually mean and to discuss the Robin Hood Tax
Paul Vallely: There is no moral case for tax havens - Commentators, Opinion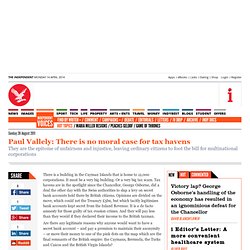 Are there any legitimate reasons why anyone would want to have a secret bank account – and pay a premium to maintain their anonymity – or move their money to one of the pink dots on the map which are the final remnants of the British empire: the Caymans, Bermuda, the Turks and Caicos and the British Virgin Islands?
The right and the wrong lessons to draw from Libya's liberation | Andrew Rawnsley | Comment is free | The Observer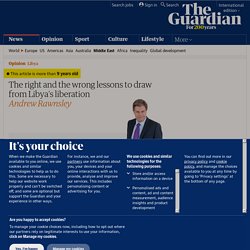 The hunter, hunted.
What if the Tea Party was Black?
When ideas become powerful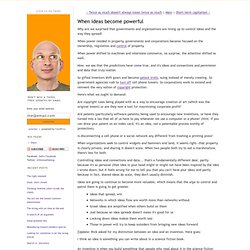 Why are we surprised that governments and organizations are lining up to control ideas and the way they spread?
Human rights : Directgov - Government, citizens and rights
15 August 2011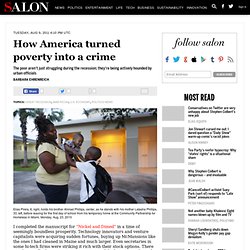 How America turned poverty into a crime - War Room
I completed the manuscript for "Nickel and Dimed" in a time of seemingly boundless prosperity.
Tel Aviv's 'tent city' protesters dig in to demand social justice | World news
A Tel Aviv 'tent city'. Similar areas have appeared in 40 towns across Israel, and there have been countless small demonstrations. Photograph: Uriel Sinai/Getty Images
Killing for Votes: The Dangers of Politicizing the Death Penalty Process
by Richard C. Dieter, Esq. Executive Director, Death Penalty Information Center October 1996 Persons who undertake the task of administering justice impartially should not be required--indeed, they should not be permitted--to finance campaigns or to curry the favor of voters by making predictions or promises about how they will decide cases before they have heard any evidence or argument.
The Left was right that the power of Rupert Murdoch had become an anti-social force. The Right (in which, for these purposes, one must include the New Labour of Tony Blair and Gordon Brown) was too slow to see this, partly because it confused populism and democracy. One of Mr Murdoch's biggest arguments for getting what he wanted in the expansion of his multi-media empire was the backing of "our readers".
I'm starting to think that the Left might actually be right
Independent Review of IP and Growth
Mitch Benn - I'm Proud of the BBC - Videos
HANSARD 1803–2005
Labour's full shadow team
Ed Miliband's office have now released a full list of junior shadow appointments.
Empathy's failures
BBC Radio 3 Programmes - Night Waves, Frans de Waal, The Song of Lunch, Or You Could Kiss Me, WWI Reparations
Officers in shooting of Joe Clarke case could be charged
The Moral Landscape: Q & A with Sam Harris :
10 Questions for Vince Cable, post-Question Time
The coalition will produce a farce of fairness
The Seven-Headed President: Switzerland Celebrates Europe's Strangest System of Government - SPIEGEL ONLINE - News - International
Electoral Reform Society
Electoral Reform Society - Electoral Reform Society
Electoral Reform Society
United Kingdom Alternative Vote referendum, 2011
Spanish inquisition
Monty Python - Spanish Inquisition Torture Scene
Charon QC
why millions of deaths can be "just" a statistic…
Poverty Review | Homepage
Libertarian Debate « Mimi and Eunice
TEDxChange | Bill & Melinda Gates Foundation
Mimi and Eunice
Frank and Associates
Gladwell on Social Media and Activism - Alexis Madrigal - Technology
BBC One Programmes - The Secrets of Scientology
Liberaltarianism and regulation: Swimming and freedom
Legal Threat Demands We Shut Down Techdirt
A New Far-Right Generation: Neo-Nazis Seek Foothold in Kindergartens - SPIEGEL ONLINE - News - International
The EU's expulsion machine
Why the free market is like quantum mechanics
Haiti: 230,000 Deaths. Canterbury: 0 Deaths. Why? Canterbury Earthquake (Pt I) | Shaken Not Stirred
Mark Steel's Blog : Adventures in politics
Frank and Associates
Index on Censorship » Blog Archive » Index on Censorship presents…GO EAST!
Tom Morris - Cudd, capsule histories and scientific multiculturalism
Fascism and the New Right | White Coat Underground
The Free Speech Blog: Official blog of Index on Censorship »
With Major Gift, U. of Oxford to Establish a School of Government - International