Beyond individual span of time and space
I'm an independent writer, commentator, consultant, and public speaker based in London but interested in the whole world.
About : Philippe Legrain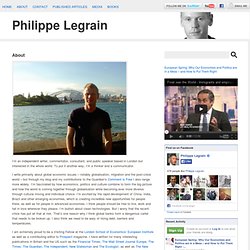 Toni Morrison - Nobel Lecture
Nobel Lecture December 7, 1993 Listen to an Audio Recording of Toni Morrison's Nobel Lecture *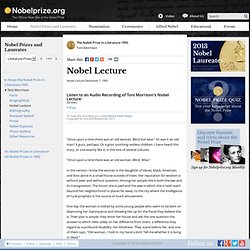 China's hidden wealth: China's well-hidden, ill-gotten gains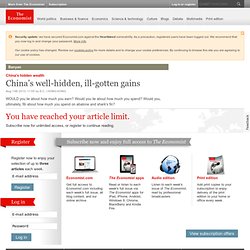 WOULD you lie about how much you earn?
The man who planted trees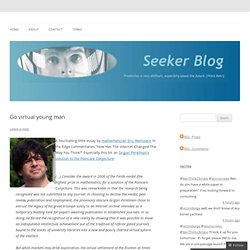 Go virtual young man « Seeker Blog
A fascinating little essay by mathematician Eric Weinstein in the Edge commentaries "How Has The Internet Changed The Way You Think?" Especially this bit on Grigori Perelman's solution to the Poincare Conjecture : (…) Consider the award in 2006 of the Fields medal (the highest prize in mathematics) for a solution of the Poincare Conjecture.
Jugaad: Questions for Santosh Ostwal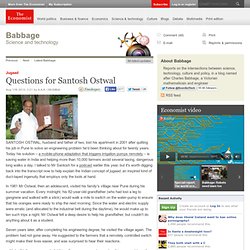 SANTOSH OSTWAL, husband and father of two, lost his apartment in 2001 after quitting his job in Pune to solve an engineering problem he'd been thinking about for twenty years.
The Evolution of Sharing
PowerTripSTRIP(web).jpg (JPEG Image, 946×703 pixels) - Scaled (79