Lit & Ebooks
Guns, Germs, and Steel. Findaway World LlcWinner of the Pulitzer Prize, Guns, Germs and Steel examines the rise of civilization and the issues its development has raised throughout history.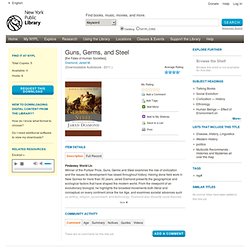 Having done field work in New Guinea for more than 30 years, Jared Diamond presents the geographical and ecological factors that have shaped the modern world. From the viewpoint of an evolutionary biologist, he highlights the broadest movements both literal and conceptual on every continent since the Ice Age, and examines societal advances such as writing, religion, government, and technology. Diamond also dissects racial theories of global history, and the resulting work—Guns, Germs and Steel—is a major contribution to our understanding the evolution of human societies.
Turn.js: Make a flipbook with HTML5. Turn.js is a JavaScript library that will make your content look like a real book or magazine using all the advantages of HTML5.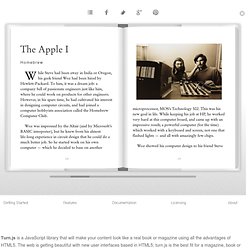 The web is getting beautiful with new user interfaces based in HTML5; turn.js is the best fit for a magazine, book or catalog based in HTML5. Let's code <div id="flipbook"><div class="hard"> Turn.js </div><div class="hard"></div><div> Page 1 </div><div> Page 2 </div><div> Page 3 </div><div> Page 4 </div><div class="hard"></div><div class="hard"></div></div>
Freya's Bower, a quality erotica and romance publisher. Best Seller Ebooks - Best Seller Novels - Interracial Ebooks - BREATHLESS PRESS. Ellora's Cave - Premiere publisher of Erotic Romance eBooks and Paperbacks. Free Book Collections.
List of joint winners of the Hugo and Nebula awards. This is a list of the works that have won both the Hugo Award and the Nebula Award, awarded annually to works of science fiction literature.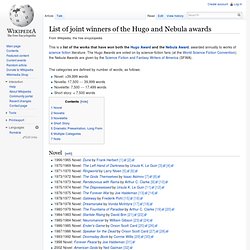 The Hugo Awards are voted on by science-fiction fans (at the World Science Fiction Convention); the Nebula Awards are given by the Science Fiction and Fantasy Writers of America (SFWA). The categories are defined by number of words, as follows: Novel: >39,999 wordsNovella: 17,500 --- 39,999 wordsNovelette: 7,500 --- 17,499 wordsShort story: < 7,500 words.
Welcome To YouWriteOn.com. Best Sellers Chart – By Book Genre. Publish A Bookstore QualityPaperback for free on FeedARead.com Click hereProgrammed with Arts Councilfunding.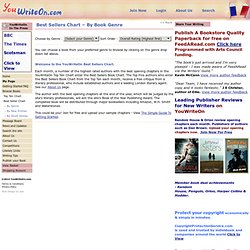 "The book's just arrived and I'm very pleased - I was made aware of FeedARead via the Writers' Guild. " Kevin McCann View more author feedback "Dear Team, I have received my author copy and it looks fantastic. " Shelfari. Registration: Rate Books. LibraryThing | Catalog your books online.
---