J_thurston
National Geographic - Inspiring People to Care About the Planet Since 1888
YouTube - Broadcast Yourself.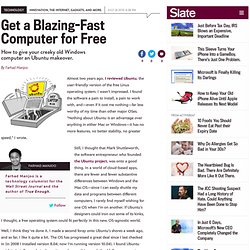 How to give your creaky old Windows computer an Ubuntu makeover. - By Farhad Manjoo
Almost two years ago, I reviewed Ubuntu, the user-friendly version of the free Linux operating system. I wasn't impressed. I found the software a pain to install, a pain to work with, and—even if it cost me nothing—far less worthy of my time than other major OSes.
Your Office Chair Is Killing You
reddit.com: what's new online!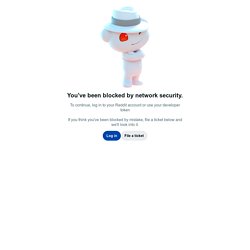 reddit gold gives you extra features and helps keep our servers running. We believe the more reddit can be user-supported, the freer we will be to make reddit the best it can be. Buy gold for yourself to gain access to extra features and special benefits. A month of gold pays for 276.46 minutes of reddit server time!
"BIG THANKS TO MY FRIENDS..." [PIC] : pics
A place to share photographs and pictures. Feel free to post your own, but please read the rules first (see below), and note that we are not a catch-all for general images (of screenshots, comics, etc.) Please mark spoilers like this:[text here](/spoiler) Hover over to read. No screenshots, pictures with added, or superimposed text.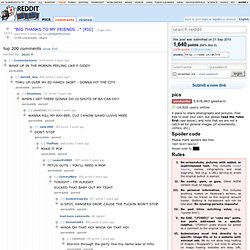 ROTTEN TOMATOES: Movies - New Movie Reviews and Previews!