DIY
It's September and that means it's time to add another statement piece to your collection…. obviously! I heart almost every piece Nicole Richie designs for House Of Harlow 1960, especially her oversized rings. As amazing as these rings are they're also an easy DIY. My friend Jenni, from I Spy DIY, did a project a few months back where she transformed buttons into earrings. #SuperFab This got me thing…let's transform buttons into statement rings! Buttons, buttons everywhere!!
DIY: Button Statment Rings «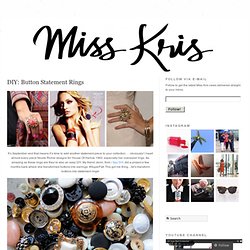 P.S.- I made this...
Rosette Bracelet Tutorial!
It's been awhile since our last bracelet DIY. I don't know about you, but our wrists have been begging for another colorful addition for months now. So after playing with some materials that were already on hand, we've created a tutorial for a braided bead bracelet, which is a not so distant cousin of the hex nut and wrap bracelet.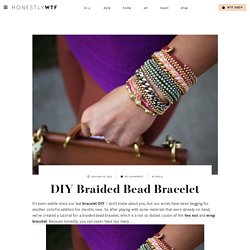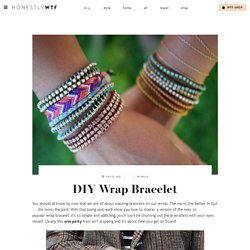 You should all know by now that we are all about stacking bracelets on our wrists. The more, the better. In fact . . . the most, the best!