Fractales
Un merveilleux voyage dans l'univers fractal de l'équation de Benoît Mandelbrot qu'il a élaborée en cherchant à décrire les formes complexes de la nature échappant à la géométrie classique.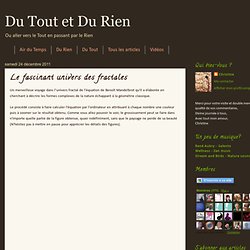 Le fascinant univers des fractales
unnamed pearl
La Matrice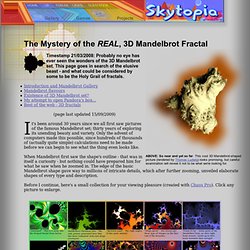 They're all very nice, but imagine such pictures in three dimensions, with all the advantages that 3D can allow such as parallax, perspective, and richer detail along with subtle light sourcing, shadows, and reflections. And actually, it turns out there are quite a few '3D' Mandelbot pics out there if you look.....