Security and communications
Martus.org -- Human Rights Bulletin System
Page Not Found
Security Best Practices - Ushahidi - Confluence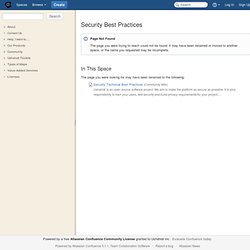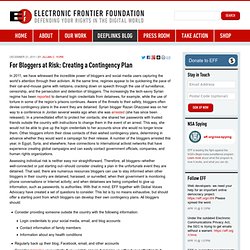 In 2011, we have witnessed the incredible power of bloggers and social media users capturing the world's attention through their activism. At the same time, regimes appear to be quickening the pace of their cat-and-mouse game with netizens, cracking down on speech through the use of surveillance, censorship, and the persecution and detention of bloggers.
For Bloggers at Risk: Creating a Contingency Plan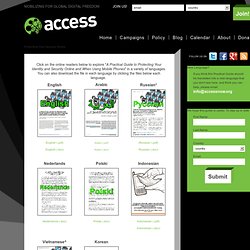 Protecting Your Security Online | Access
Mobilizing for Global Digital Freedom
Facebook Privacy Dwarfed By Google: Infographic
graph.facebook.com/beth.kanter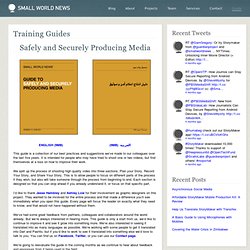 Safely and Securely Producing Media | Small World News
Training Guides Safely and Securely Producing Media ENGLISH (9MB) (9MB) العربية
ONO - Survival in the digital age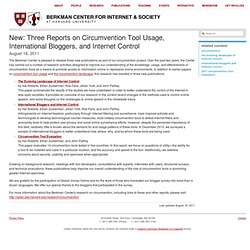 August 18, 2011 The Berkman Center is pleased to release three new publications as part of our circumvention project.
New: Three Reports on Circumvention Tool Usage, International Bloggers, and Internet Control
Published July 2009; revised June 2010.
Surveillance Self-Defense International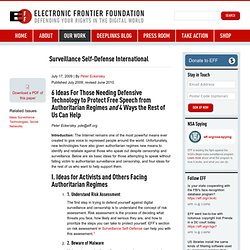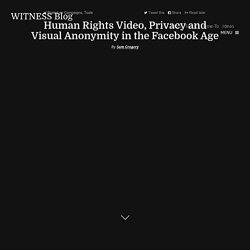 Human Rights Video, Privacy and Visual Anonymity in the Facebook Age : Video For Change :: A WITNESS blog
Protester's placard thanking youth of Egypt and Facebook (via Twitter user @richardengelnbc, and now widely re-posted online)
Current Status Crabgrass currently consists of a solid suite of group collaboration tools, such as private wikis, task lists, file repository, and decision making tools. We are currently working on a large user interface overhaul, better social networking tools, blogs, and event calendars, as well as better support for collaboration and decision making among independent groups.
About « Crabgrass