Dangers & Annoyances
NZ government travel advisory - Viet Nam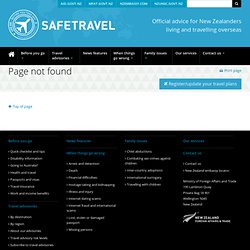 Map of Viet Nam
www.iipa.com/rbc/2011/2011SPEC301VIETNAM.pdf
Viet Nam: Criminal Code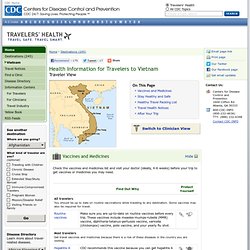 Preparing for Your Trip to Vietnam
Health Information for Travelers to Vietnam - Travelers' Health - CDC
More than 900 million international journeys are undertaken every year. Global travel on this scale exposes many people to a range of health risks. Many of these risks, can be minimized by precautions taken before, during and after travel.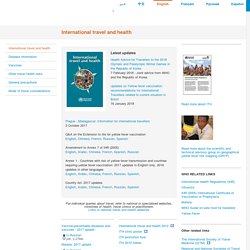 2011 Edition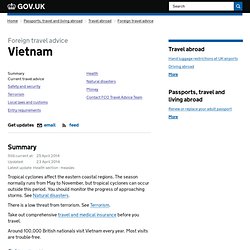 Vietnam travel advice
Tropical cyclones affect the eastern coastal regions.
LOCATE is a free service provided by the Foreign and Commonwealth Office for British nationals travelling to or living outside of the United Kingdom.
Registration of British citizens Travelling Overseas
When things go wrong