Tutos HTML5
HTML5 Context Menus
Update: These context menus display even when JavaScript is disabled; so best practice will be to create these menu structures via JavaScript. Mass innerHTML injection can be used or basic DOM node injection.
Notifications avec HTML5 et CSS - tutoriels-html5
Dans les interfaces utilisateurs, il peut être intéressant d'ajouter des notifications pour informer l'utilisateur de nouveautés (messages, demande d'amis, rappels, etc...). Il est possible d'afficher ces notifications en utilisant un sélecteur CSS ":after" et l'attribut HTML5 "data-"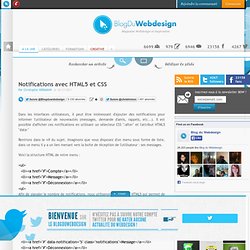 In today's tutorial we will be making a beautiful HTML5 portfolio powered by jQuery and the Quicksand plugin .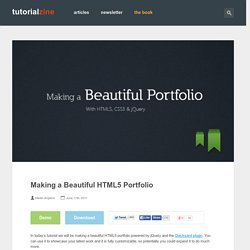 Apprendre HTML | Mozilla Developer Network
Create a page flip effect with HTML5 canvas
This article first appeared in issue 211 of .net magazine - the world's best-selling magazine for web designers and developers. For a long time, web developers leaned on plug-ins to bring truly immersive and rich interactive experiences to their users.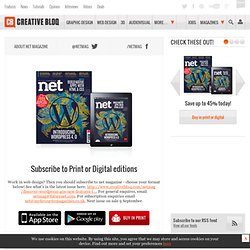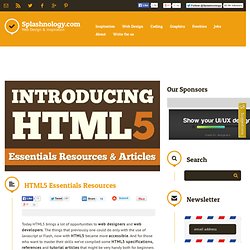 AndrewG, August 2, 2011 Today HTML5 brings a lot of opportunities to web designers and web developers .
HTML5 Essentials Resources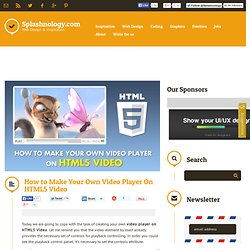 How to Make Your Own Video Player On HTML5 Video
Constantin Kichinsky, September 7, 2011 Today we are going to cope with the task of creating your own video player on HTML5 Video .