Tutos HTML5
HTML5 Context Menus
Update: These context menus display even when JavaScript is disabled; so best practice will be to create these menu structures via JavaScript. Mass innerHTML injection can be used or basic DOM node injection.
Notifications avec HTML5 et CSS - tutoriels-html5
Rentrons dans le vif du sujet. Imaginons que vous disposez d'un menu sous forme de liste, dans ce menu il y a un lien menant vers la boite de réception de l'utilisateur : ses messages.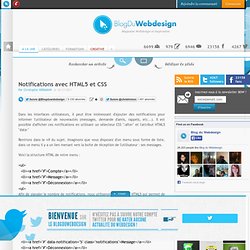 Martin Angelov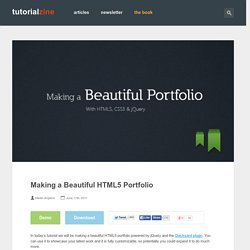 Apprendre HTML | Mozilla Developer Network
Create a page flip effect with HTML5 canvas
Web developer and creative programmer Hakim El Hattab shows us a new take on the 'Flash page flip' we all love to hate, using HTML5's canvas and JavaScript. He explains how Fi built 20thingsilearned.com. Knowledge needed: JavaScript, HTML, CSS Requires: Text editor, any browser that supports the HTML5 canvas element Project time: 3 hours Support file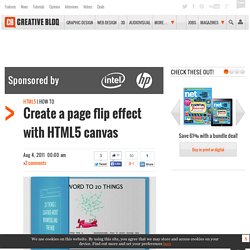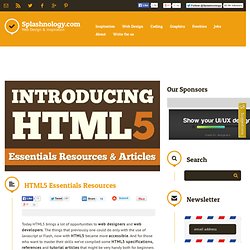 inShare13 Today HTML5 brings a lot of opportunities to web designers and web developers.
HTML5 Essentials Resources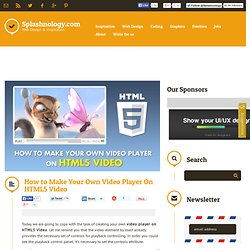 How to Make Your Own Video Player On HTML5 Video
inShare11 Today we are going to cope with the task of creating your own video player on HTML5 Video.