Inspiration webdesign
Graphic Design Podcast :: The Deeply Graphic DesignCast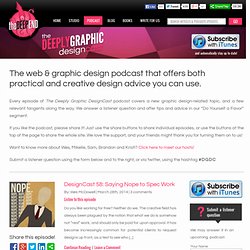 The web & graphic design podcast that offers both practical and creative design advice you can use. Every episode of The Deeply Graphic DesignCast podcast covers a new graphic design-related topic, and a few relevant tangents along the way. We answer a listener question and offer tips and advice in our "Do Yourself a Favor" segment.
Nemours Children's Hospital opens its state-of-the-art hospital at Lake Nona. Lake Nona opens its newest neighborhood, Laureate Park. UCF opens its Medical Education Building and Burnett Biomedical Research Building at Lake Nona. Sanford-Burnham Medical Research Institute opens at Lake Nona. Nemours announces Lake Nona as the location for its new children's hospital in Orlando.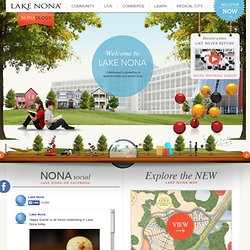 KARB - Digital Fireworks
Nashville Web Design, WordPress/Custom Site Development, Digital Social Media Marketing - NoSleepForSheep
The Lit Pub • Home
Pixelschupser – Mediendesign | Weil Werbung rockt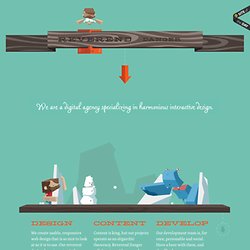 B.J. knows magic. Hidden somewhere in the Santa Monica mountains flies our flag. One of us was Aladdin in a school play. One of us is a real genie. We met the Transformer Bumblebee in person at Target. We lost the video of us setting a boulder on fire naked.
2pxBorder
All Or Nothing I've never been in a more minimal phase in my life than I am right now. My storage bins are full of pattern-filled, colorful items that haven't been worn in years (pre-Bee days, perhaps?), replaced by a few basic textured pieces in blush, black, white and gray. My beauty drawer contains roughly three items and my living room is completely void of any toys that used to scatter the floors. It's bliss for me, this season of empty and bare and less.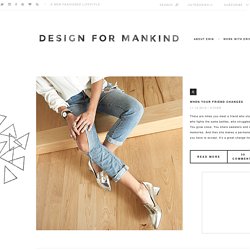 Unfinished Business School
The Butter Shop, Website on Branding Served
Imaginista Branding Inc.
Meet Lucera. She represents both the dreams of our clients and the creativity we provide that helps them stand out. That creativity also gives us wings - the freedom to see beyond the expected and create something new.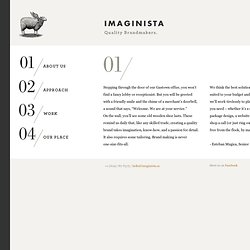 Digital design agency producing websites and online marketing campaigns - Creative Jar
★   Colin Grist – Website Designer, Developer and General Rambler  ★
InfinVision - for successful ventures online
AmberMiro Design Studio
Editeur du site : Société AlterBuzz® 26 rue Anatole France - 92300 LEVALLOIS Propriétaire du site: Société AlterBuzz® Responsable de la publication : Eric de Barry Adresse : 34 Rue de Neuilly, 92 110 Clichy Email : contact@alterbuzz.com Tel : +33 (0)1 41 27 92 27 Hébergeur : Céleonet Sarl au capital de 85 K€ RCS Paris : 450 734 744 N° de TVA : FR 91 450 734 744 55 rue Boissonade – 75014 Paris – France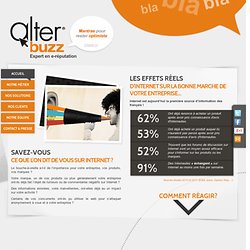 expert de l'e-reputation et de la gestion du buzz Internet
ENGARDE | Thru the heart
Das Forum Austria, eine allgemeine, unabhängige Wissens- und Diskussionsplattform mit Fokus Österreich, digitalisiert in Zusammenarbeit mit der Technischen Universität Graz alte Buchbestände. Manche dieser Bücher datieren bis ins 9. Jahrhundert zurück und sollten, so das Ziel, für die Ewigkeit erhalten und der Öffentlichkeit zugänglich gemacht werden. Gemeinsam mit EN GARDE ist im Sommer 2013 eine auf HTML 5 basierende App konzipiert, designed und im Frontend entwickelt worden.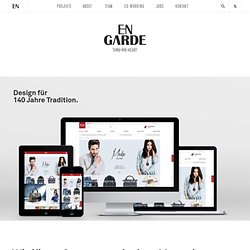 Archive
Use Of Hand-Drawing In Web Design