Graphisme
JLern Design | Where Designer & Programmer Play Nice Together
Que Te Pasa Squash? - Córdoba - Argentina - QTPS?
Hello Somebody
Mascottes et personnages dans le webdesign : 30 sites web à découvrir - illustration-webdesign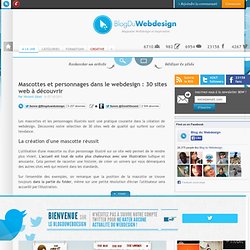 by Ginet Vincent - le 07/10/2011 Les mascottes et les personnages illustrés sont une pratique courante dans la création de webdesign. Découvrez notre sélection de 30 sites web de qualité qui surfent sur cette tendance.
株式会社アクア │ コンテンツプロデュース部
Creative Design Solutions for Print and Web | Octavo Designs
Web design and illustration portfolio of Nela Dunato | Chatte Noire
Moody International - Certified Public Accountants - Mount Pleasant, SC
Flight Brigade
"You don't get stronger on your training days. You get stronger on your rest days." I feel this adage holds true in many disciplines, especially the two that I'm most passionate about: designing and rock climbing. But make no mistake, resting can be the hardest thing to do. When you're passionate, driven, and experiencing adrenaline and success, stepping away seems like a setback. Add a looming deadline or an upcoming competition, factor in major stress, and rest can seem irresponsible.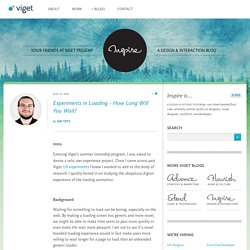 The Darling Tree - Design by Joanna Klima