R
FAB Magazine - fab Blog - Fab #473: hidden gems of Church Street
This is Fab 's final travel issue, and while we do have a fierce story about Madrid Pride, we chose to focus on our own backyard. We might walk up and down Church Street hundreds of times a year, but too often we don't look up, down or deep inside. Our main story (featuring photos of the gorgeously handsome Shazad Hai) takes a look at the street's sweet spots. Also inside is a profile of Canada Writes nominee (and extremely adorable) Mathew Howard and a feature on the latest installation at Paul Petro Contemporary Art -- out-of-this-world video art from Dennis Day.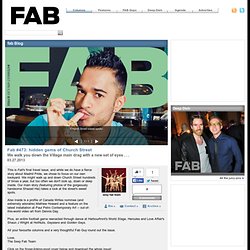 Mexican Spring Arab War
SHIRTLESS BOYS
blunt reaction
Home - Attitude.co.uk - Europe's No1 selling Gay Magazine
Tres Tercios - www.tres-tercios.com
Ethan Says
2Bmag online › 2Bmag online -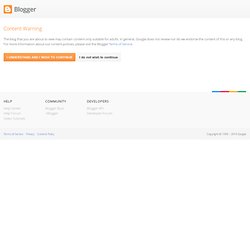 LO QUE UN GAY QUIERE VER
Enamorarse es una experiencia a la que no debemos renunciar aunque hallamos sufrido alguna decepción. Pero, ¿qué es realmente este sentimiento? ¿cómo saber si es verdadero amor?
Liberté, égalité, fraternité . Es el lema oficial del país vecino, Francia, que, tras la Revolución Francesa, siempre ha presumido de gritar en pos de la libertad, la igualdad y la fraternidad . O eso, o la muerte, dicen.
Gay. Ambiente G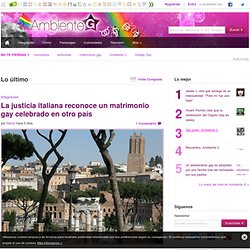 Fagzine
Search
http://issuu.com/r_magazine
http://issuu.com/revistag
http://issuu.com/revistanois
http://issuu.com/mmagazineza
Ulisex! Mgzn No. 71 "Me la pellizcas"
ANATOMIKA
Homotography