SIP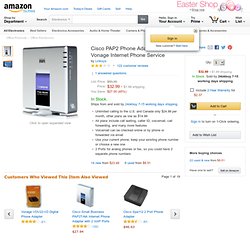 Cisco PAP2 Phone Adapter for Vonage Internet Phone Service: Electronics
Amazon.com With Vonage, you can make calls through the Internet, potentially save on long-distance charges, and access a rich assortment of call features. Plans start as low as $14.99 per month, and the Premium Unlimited plan offers unlimited calling to the U.S. and Canada for only $24.99 per month.
MOBILE VoIP SOLUTIONS - Acrobits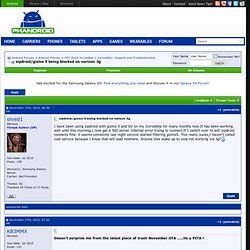 sipdroid/gizmo 5 being blocked on verizon 3g
I see the same symptom with sipphone.com (gizmo5) and sipgate: Sipdroid connects fine via wireless but not 3G on Verizon using my Droid Incredible. On 3G, Sipdroid's connection indicator goes yellow for awhile, then appears to timeout and go red. This problem started at least a week ago.
VOIP Applications, i.e. Sipdroid - Droid Forum - Verizon Droid & the Motorola Droid Forum
Making Dlink DPH-50U Adapter & Skype A System Service - Skype Community
Phone Systems to Power Your Business - Features-switchboard - Digium® The Asterisk Company