Droid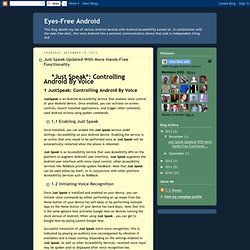 The combination of random access via touch exploration, backed up by linear navigation starting from the point the user just explored enables users to: Touch explore an application to understand its screen layout, Use muscle memory to quickly touch parts of the display to access familiar application screens, Use linear navigation to reach the desired item when muscle memory is wrong by a small amount. As an example, when using the Google Play Store, I can use muscle memory with touch exploration to find the Search button in the top action bar.
Eyes-Free Android
Motorola Handset USB Driver for Windows (64-bit) download for Windows Mobile PocketPC / Linux / Symbian / Windows Mobile Smartphone / Java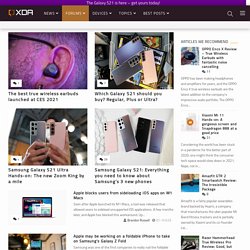 Ever since we caught our first glimpses of the alleged Android-powered Nokia Normandy, leaks have been popping up left and right. While some are quick to label a Nokia-built Android device as the Holy Grail of smartphones, others aren't too impressed with the interface shots seen to date. Now, thanks to Twitter leakers @evleaks and @vizileaks, we have a very clear shot of the alleged device's outer casing, as well as new leaked screenshots that appear to indicate two general ways in which the Normandy's UI can be navigated.. . . READ ON » Hotspot triggers on Android device screens are becoming quite popular. They have been used in many applications such as LMT Launcher, Loopr or Fancy Switcher.