DIY - in the wild
Untitled. Campcraft - Making a Stool (Part 1) Tom Brown, Jr's Tracker School. Your selected class is: ***ATTN: Collapsenet Members!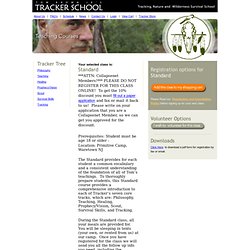 *** PLEASE DO NOT REGISTER FOR THIS CLASS ONLINE! To get the 10% discount you must fill out a paper application and fax or mail it back to us! Please write on your application that you are a Collapsenet Member, so we can get you approved for the discount. 12 Delicious Edible Insects - Oddee.com (insects, food...) As any good Entomophage (eater of insects) knows, these twelve bugs are more than just pests... they're what's for dinner!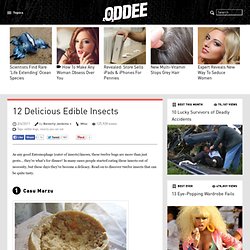 In many cases people started eating these insects out of necessity, but these days they've become a delicacy. Read on to discover twelve insects that can be quite tasty. Casu Marzu In Sardinia, Italy, they eat a type of sheep's milk cheese called Casu Marzu that is known to be crawling with insect larvae. Starting a Fire in a Quinzee. Making a Box Trap - Live Pheasants. HOW TO BUILD A SNOW SHELTER. Chaîne de BushcraftOnFire.
---