Courses
What is Computer Science?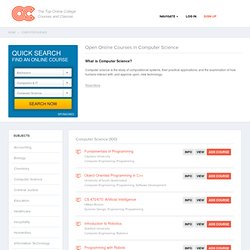 Educated Earth // Videos - Astronomy - How to Drink Coffee in Space
OpenCourseWare | Electrical Engineering and Computer Science | 6.00...
Computer Science | Video Courses on Academic Earth - StumbleUpon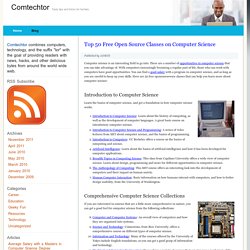 Computer science is an interesting field to go into. There are a number of opportunities in computer science that you can take advantage of. With computers increasingly becoming a regular part of life, those who can work with computers have good opportunities. You can find a good salary with a program in computer science, and as long as you are careful to keep up your skills. Here are 50 free opencourseware classes that can help you learn more about computer science: Introduction to Computer Science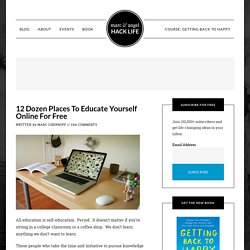 post written by: Marc Email All education is self-education.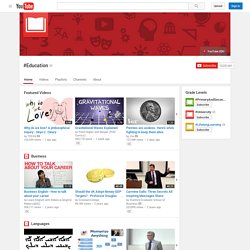 MIT Understanding Lasers and Fiberoptics full course by MIT Lasers are essential to an incredibly large number of applications. Today, they are used in bar code readers, compact discs, medicine, communications, sensors, materials processing, computer printers, data processing, 3D-imaging, spectroscopy, navigation, non-destructive testing, chemical processing, color copiers, laser "shows", and in the military.