Nice stuff
"Un portrait de mes enfants, une fois par semaine, toutes les semaines en 2013" / "a portrait of my children, once a week, every week, in 2013." Bon, la fin de l'année est bien chargée,la fatigue, le travail, une petite Maï qui depuis plus d'un mois met un temps fou le soir désormais à s'endormir (et je ne vous parle même pas des siestes), qui sort systématiquement de son lit, 1 fois, 2 fois, 3 fois… (ça existe pas les couvercles pour lit bébé ? ;) / Nous n'avons même pas pris le temps encore d'acheter un sapin, j'ai mis zéro décoration dans la maison pour le moment, et cette année je n'ai même pas fait de calendrier de l'avent ! (argh !)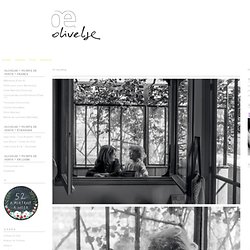 olivelse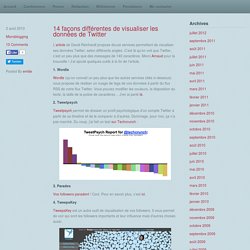 L'article de David Reinhardt propose douze services permettant de visualiser ses données Twitter, selon différents angles. C'est là qu'on voit que Twitter, c'est un peu plus que des messages de 140 caractères. Merci Arnaud pour la trouvaille ! J'ai ajouté quelques outils à la fin de l'article.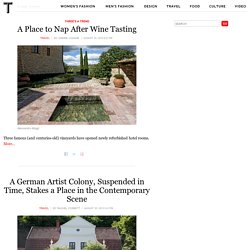 Photographs by Will SandersTop row, from left: Umberto Pasti, Mickey Raymond, Laure Welfing, "Gipi" de Richemont Salvy, Jonathan Dawson. Bottom row, from left: Lawrence Mynott, Anthea Mynott, Christopher Gibbs, Francisco de Corcuera Gandarillas, Blanca Hamri. For the legendary expats of Tangier, a life devoted to beauty reaches full flower in this North African hothouse of history and hedonism. In a shrinking world, Tangier is a place where eccentricity is celebrated, where fiscal nomads and expatriates thrive in the midday sun, where light filters through the palms and makes an atmosphere of dreaming.
Je pense que je vous dois quelques explications sur les fêtes de fin d'année ;-) Je vous ressors l'article que j'ai écris en 2009 et qui explique très bien ce que fêtent les Russes à la fin d'année - Nouvel An! Et si certains ont déjà jeté leurs arbres de Noël chez moi ça vient de commencer. Le sapin, la table des fêtes et les habits, la déco et les cadeaux, voilà mon programme pour le 31 décembre. Chez moi de petites maniques au crochet ont beaucoup de succès. Souvent on met dessus une tasse de thé ou du café pour ne pas trop abimer la table.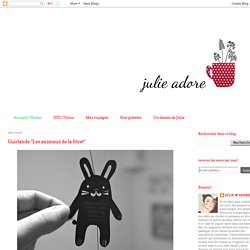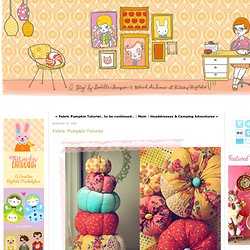 Thompson Family-Life: Fabric Pumpkin Tutorial
I have to give a few disclaimers up front: 1. The photos are really, really bad.
Aurore Damant
the playground