Favorieten
reddit gold gives you extra features and helps keep our servers running. We believe the more reddit can be user-supported, the freer we will be to make reddit the best it can be. Buy gold for yourself to gain access to extra features and special benefits. A month of gold pays for 276.46 minutes of reddit server time! Give gold to thank exemplary people and encourage them to post more.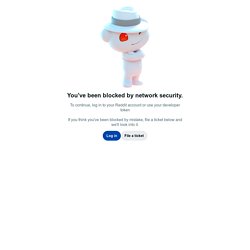 TagMos: Al je favorieten centraal online opslaan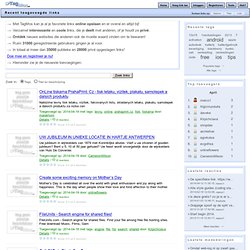 → Met TagMos kan je al je favoriete links online opslaan en er overal en altijd bij! → Verzamel interessante en coole links, die je deelt met anderen, of je houdt ze privé. → Ontdek nieuwe websites die anderen ook de moeite waard vinden om te bewaren! → Ruim 31000 geregistreerde gebruikers gingen je al voor. → In totaal al meer dan 35000 publieke en 28000 privé opgeslagen links!
Met SaveFavo is het mogelijk om uw favorieten online te zetten. U kan de favorieten opslaan, bewerken, verwijderen. Maar ook importeren vanuit uw browser, en nog veel meer. Omdat uw favorieten enkel toegangelijk zijn via uw eigen computer, kunt u met SaveFavo op elk gewenste computer altijd bij uw favorieten komen. SaveFavo telt op dit moment 4190 leden. Er zijn twee soorten accounts mogelijk: Persoonlijk en Algemeen Account.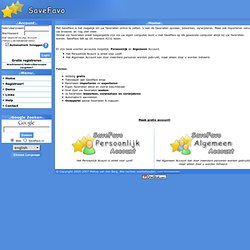 SaveFavo - Bewaar je eigen Bookmarks/Favorieten online
Ive Hapers's Public Library
blummy is a free tool for quick access to your favorite web services via your bookmark toolbar. It's a kind of drop down menu consisting of widgets (called blummlets) that provide rich functionality. It works on almost every page on the web*. Just click on it at your toolbar.