Muzika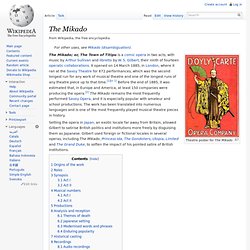 Cover of vocal score, c. 1895
The Mikado
The Mikado
音樂世界/un monde de la musique
THELONIOUS MONK - Blue Monk
Photo by Jamie Harmon The last time Memphis garage punks Oblivians released a proper album, it was 1997's ...Play 9 Songs With Mr. Quintron .
Oblivians Announce First New Album in 16 Years
Wayne Coyne (center) with the rest of The Flaming Lips.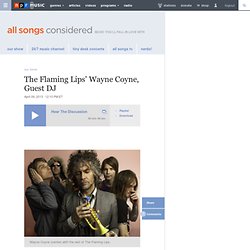 The Flaming Lips' Wayne Coyne, Guest DJ : All Songs Considered
Neil Young - Dead Man Theme (long version)
This list provides a guide to the most important operas , as determined by their presence on a majority of compiled lists of significant operas: see the "Lists Consulted" section for full details.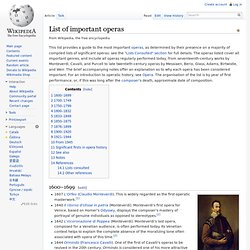 List of important operas
Tchaikovsky Symphony NO.6 (Full Length) : Seoul Phil Orchestra
Giuseppe Verdi - La Traviata - Ouverture
The Black Keys- The only one
Nina Simone & Jeff Buckley - Lilac wine (Marco Rigamonti Rai Tunes Remix).mp4
I Cried For You - Sonny King
Dahmen El Harachi ... Soubhane Ellahe rati ini zouje hmamet ...
Bessie Smith-"Nobody knows you when you're down and out"
The Dirtbombs - Shari Vari
Dirty Beaches - Lord Knows Best
Nick Cave and The Bad Seeds Opium Tea
Dirty Three ft. Nick Cave - Sea Above, Sky Below
Dirty Three - I Remember A Time When Once You Used To Love Me
Tosca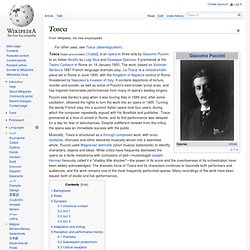 Tosca ( Italian pronunciation: [ˈtɔska] ) is an opera in three acts by Giacomo Puccini to an Italian libretto by Luigi Illica and Giuseppe Giacosa . It premiered at the Teatro Costanzi in Rome on 14 January 1900. The work, based on Victorien Sardou 's 1887 French-language dramatic play, La Tosca , is a melodramatic piece set in Rome in June 1800, with the Kingdom of Naples 's control of Rome threatened by Napoleon 's invasion of Italy .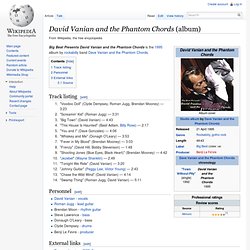 Big Beat Presents David Vanian and the Phantom Chords is the 1995 album by rockabilly band Dave Vanian and the Phantom Chords .
David Vanian and the Phantom Chords (album)
Erotic Biljan And His Heretics - No Ma'am
JEBIVETER - LAČNI FRANZ (1984)
SIVI DAN - VIDEOSEX
The Damned - Shadow Of Love (1985)
The Cynics - I'll Wait
Tigrova Mast - Zlatni Kalasnjikov
M.I.A. - Born Free
M.I.A. - Bad Girls
M.I.A. - Jimmy
M.I.A- Let Me Hump You
M.I.A - Bamboo Banga
les thugs - femme fatale
May Day
Kad smo mogli mi
A.Stojkovic ST & A.Ilijic - Chrabl