Muzika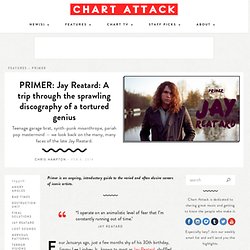 PRIMER: Jay Reatard: A trip through the sprawling discography of a tortured genius | Chart Attack
Primer is an ongoing, introductory guide to the varied and often elusive careers of iconic artists. "I operate on an animalistic level of fear that I'm constantly running out of time." Jay Reatard our Januarys ago, just a few months shy of his 30th birthday, Jimmy Lee Lindsey Jr., known to most as Jay Reatard, shuffled himself off this mortal coil. He died in his sleep: cocaine toxicity.
Music Timeline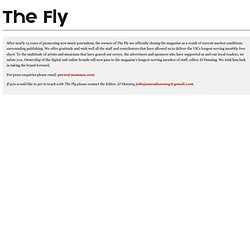 Thurston Moore's 38 Favourite Songs Of All Time / Features / Music News from THE FLY - The UK's Most Popular Music Magazine
We recently asked Thurston Moore for his favourite songs of all time. He sent us 38 of them. Here they are! Thurston Moore will receive The Fly's Living Legend Award at The Fly Awards 2014 on 6th February in London.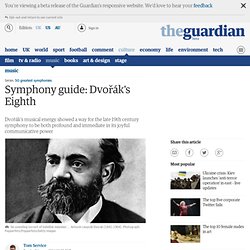 'An unending torrent of indelible melodies'... Antonin Leopold Dvorak (1841-1904). Photograph: Popperfoto/Popperfoto/Getty Images So much of the symphonic thinking of the late 19th century is bound up with doing so many things at the same time, through densities of structure and motive, of harmony and counterpoint, that some of the most obvious yet hardest things to achieve in music can get forgotten in a complex symphonic maelstrom of ideas and technicalities. I'm talking about the art of writing tunes: not just any old tunes, either, but composing a whole symphony that teems with tunes that appeal straight to the musical pleasure zones of any listener, but which can also carry and create a whole symphonic edifice. Which is all an upbeat to this week's symphony, Antonin Dvořák's Eighth.
Symphony guide: Dvořák's Eighth | Music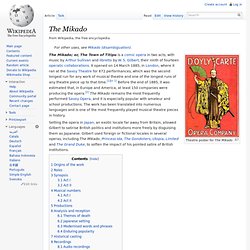 Cover of vocal score, c. 1895
The Mikado
The Mikado
音樂世界/un monde de la musique
THELONIOUS MONK - Blue Monk
Photo by Jamie Harmon The last time Memphis garage punks Oblivians released a proper album, it was 1997's ...Play 9 Songs With Mr. Quintron.
Oblivians Announce First New Album in 16 Years
hide captionWayne Coyne (center) with the rest of The Flaming Lips.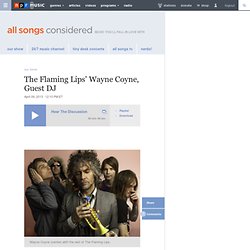 The Flaming Lips' Wayne Coyne, Guest DJ : All Songs Considered
Neil Young - Dead Man Theme (long version)
This list provides a guide to the most important operas, as determined by their presence on a majority of compiled lists of significant operas: see the "Lists Consulted" section for full details.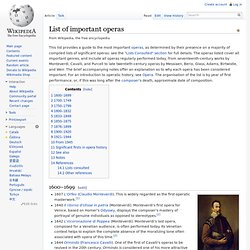 List of important operas
Tchaikovsky Symphony NO.6 (Full Length) : Seoul Phil Orchestra
Giuseppe Verdi - La Traviata - Ouverture
The Black Keys- The only one
Nina Simone & Jeff Buckley - Lilac wine (Marco Rigamonti Rai Tunes Remix).mp4
I Cried For You - Sonny King
Dahmen El Harachi ... Soubhane Ellahe rati ini zouje hmamet ...
Bessie Smith-"Nobody knows you when you're down and out"
The Dirtbombs - Shari Vari
Dirty Beaches - Lord Knows Best
Nick Cave and The Bad Seeds Opium Tea
Dirty Three ft. Nick Cave - Sea Above, Sky Below
Dirty Three - I Remember A Time When Once You Used To Love Me
Tosca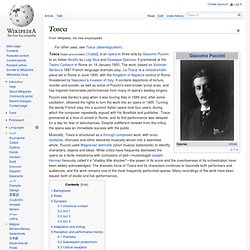 Tosca (Italian pronunciation: [ˈtɔska]) is an opera in three acts by Giacomo Puccini to an Italian libretto by Luigi Illica and Giuseppe Giacosa. It premiered at the Teatro Costanzi in Rome on 14 January 1900. The work, based on Victorien Sardou's 1887 French-language dramatic play, La Tosca, is a melodramatic piece set in Rome in June 1800, with the Kingdom of Naples's control of Rome threatened by Napoleon's invasion of Italy.
David Vanian and the Phantom Chords (album)
Erotic Biljan And His Heretics - No Ma'am
JEBIVETER - LAČNI FRANZ (1984)
SIVI DAN - VIDEOSEX
The Damned - Shadow Of Love (1985)
The Cynics - I'll Wait
Tigrova Mast - Zlatni Kalasnjikov
M.I.A. - Born Free
M.I.A. - Bad Girls
M.I.A. - Jimmy
M.I.A- Let Me Hump You
M.I.A - Bamboo Banga
les thugs - femme fatale
May Day
Kad smo mogli mi
A.Stojkovic ST & A.Ilijic - Chrabl