Tofu
Roasted Jerk Tofu recipe. Coconut Curry Tofu Recipe. How to Cook Tofu Like the Pros: Dry-fry and Marinate Method. If you are a vegetarian, you know it well--tofu disaster, slimy tofu dishes where the tofu has disintegrated into a flavorless mush.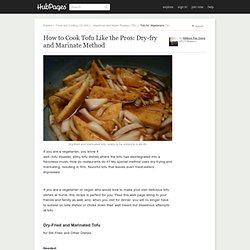 How do restaurants do it? My special method uses dry-frying and marinating, resulting in firm, flavorful tofu that leaves even meat-eaters impressed. How to Cook Tofu - Tips | Delicious Tofu. Tofu is also known as bean curd.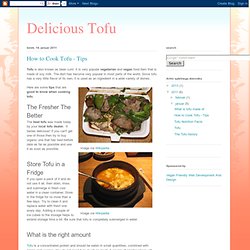 It is very popular vegetarian and vegan food item that is made of soy milk. The dish has become very popular in most parts of the world. Since tofu has a very little flavor of its own, it is used as an ingredient in a wide variety of dishes.
---