Health
The weather station outside of the Atomic Testing Museum on a hot summer day.
Background radiation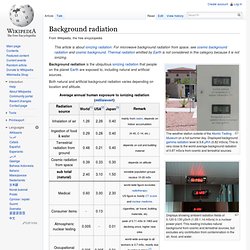 A banana equivalent dose (abbreviated BED ) is a nonstandard unit of radiation exposure, ostensibly defined as the additional dose a person will absorb from eating one banana . The concept is based on the fact that bananas, like most organic material, naturally contain a certain amount of radioactive isotopes —even in the absence of any contamination due to human nuclear endeavors.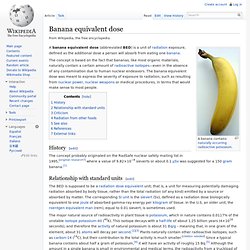 Banana equivalent dose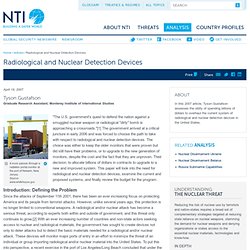 Issue Brief: Radiological and Nuclear Detection Devices
"The U.S. government's quest to defend the nation against a smuggled nuclear weapon or radiological "dirty" bomb is approaching a crossroads.
Sievert
The sievert (symbol: Sv) is the International System of Units (SI) derived unit of equivalent radiation dose , effective dose , and committed dose . Quantities that are measured in sieverts are designed to represent the stochastic biological effects of ionizing radiation .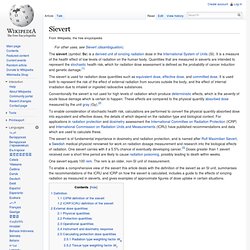 Becoming Aware of Radiation Sources:
Tobacco Smoke | Radiation Protection