Health
The weather station outside of the Atomic Testing Museum on a hot summer day.
Background radiation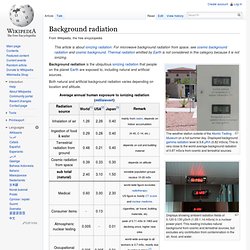 A banana equivalent dose (abbreviated BED) is a unit of radiation exposure, defined as the additional dose a person will absorb from eating one banana. The concept is based on the fact that bananas, like most organic materials, naturally contain a certain amount of radioactive isotopes—even in the absence of any contamination due to human nuclear endeavors.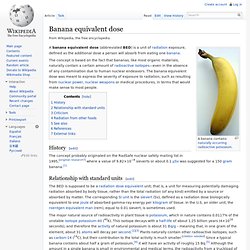 Banana equivalent dose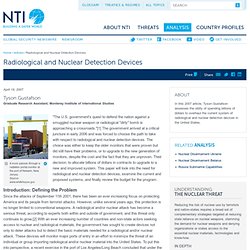 Issue Brief: Radiological and Nuclear Detection Devices
"The U.S. government's quest to defend the nation against a smuggled nuclear weapon or radiological "dirty" bomb is approaching a crossroads.
Sievert
The sievert is of fundamental importance in radiation dosimetry, and is named after Rolf Maximilian Sievert, a Swedish medical physicist renowned for work on radiation dosage measurement and research into the biological effects of radiation. One sievert equals 100 rem, an older unit of measurement still in widespread use.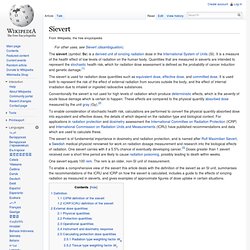 Becoming Aware of Radiation Sources:
Tobacco Smoke | Radiation Protection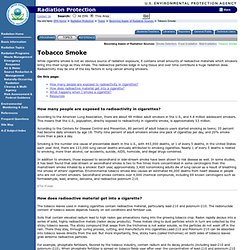 Radiation Dosage Chart