Web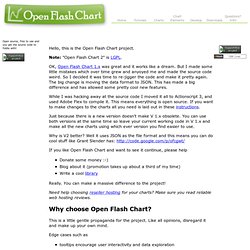 Hello, this is the Open Flash Chart project. Note: "Open Flash Chart 2" is LGPL. OK, Open Flash Chart 1.x was great and it works like a dream. But I made some little mistakes which over time grew and anyoyed me and made the source code weird. So I decided it was time to re-jigger the code and make it pretty again.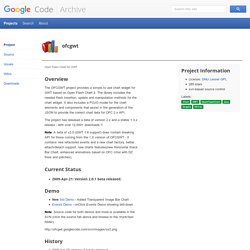 The OFCGWT project provides a simple to use chart widget for GWT based on Open Flash Chart 2. The library includes the needed flash insertion, update and manipulation methods for the chart widget. It also includes a POJO model for the chart elements and components that assist in the generation of the JSON to provide the correct chart data for OFC 2.x API. The project has released a beta of version 2.x and a stable 1.3.x release - with over 12,000+ downloads !!
ofcgwt - Open Flash Chart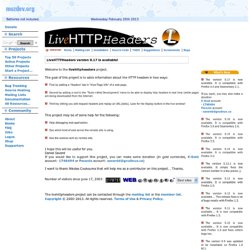 mozdev.org - livehttpheaders: index
LiveHTTPHeaders version 0.17 is available! The version 0.17 is now available. It is compatible with Firefox 4.0 and Seamonkey 2.1.