Java
Memory Analyzer Open Source Project
Remote debugging can be useful for application development, such as developing a program for a low-end machine that cannot host the development platform, or debugging programs on dedicated machines like Web servers, whose services cannot be shut down. Other examples include Java applications running with limited memory or CPU power, such as mobile devices, or developers wanting to separate the application and development environments, etc. Prerequisites If you don't have it already, download Eclipse V3.4 (Ganymede). In Ganymede, the socket listening connector has been added to the Remote Java Application launch-configuration type. Eclipse's new socket listening connector allows you to start the Java debugger, which listens for a connection on a specific socket.
Debug Java applications remotely with Eclipse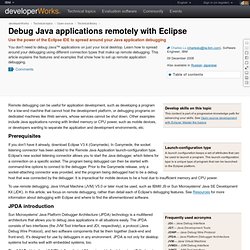 EclipseTotale - Le site francophone dédié à Eclipse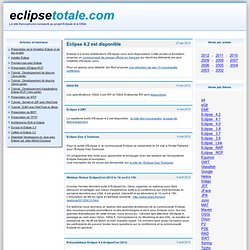 Comme l'année dernière suite à EclipseCon, Obeo organise un webinar pour faire découvrir et partager son retour d'expérience suite à la conférence qui s'est terminée la semaine dernière aux USA. Il est gratuit, interactif et se déroulera le 10 avril à 15h. L'inscription se fait en ligne à l'adresse suivante : http://www.obeo.fr/event/webinar20120410.html
jdk7: Java SE 7
Oracle Oracle Oracle Technology Network Indexes Documentation Index
Java CAPS Release 6 Update 1 JBI topics - Sun Microsystems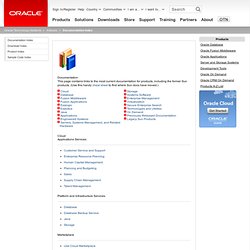 The Oracle Java Archive offers self-service download access to some of our historical Java releases. WARNING: These older versions of the JRE and JDK are provided to help developers debug issues in older systems. They are not updated with the latest security patches and are not recommended for use in production. For production use Oracle recommends downloading the latest JDK and JRE versions and allowing auto-update.