Editeur
What is VLMC ? ¶ VideoLAN Movie Creator is a non-linear editing software for video creation based on libVLC and running on Windows, Linux and Mac OS X! It is a free software distributed under the terms of the GPL v2.
VLMC - VideoLAN Movie Creator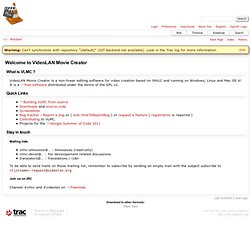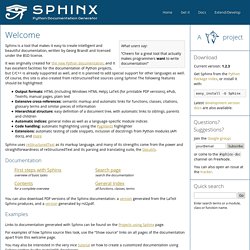 What users say: "Cheers for a great tool that actually makes programmers want to write documentation!" Sphinx is a tool that makes it easy to create intelligent and beautiful documentation, written by Georg Brandl and licensed under the BSD license. It was originally created for the new Python documentation, and it has excellent facilities for the documentation of Python projects, but C/C++ is already supported as well, and it is planned to add special support for other languages as well. Of course, this site is also created from reStructuredText sources using Sphinx!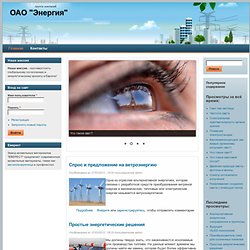 Простые энергетические решения Опубликовано вт, 07/03/2012 - 09:33 пользователем admin Мы должны твердо знать, что заканчиваются ископаемые для производства топлива.
Jext - Free Software Source Code Editor
Linux Users KompoZer is a GTK application, it has nothing to do with KDE — though it can be installed on KDE, too. Komodo and the Kernel aren't KDE applications either. ;-)