Workout
▶ 11.2011.Workout [135 BPM] - Vocal Trance - 60 by cyberDJ
PaceDJ | Find the best workout songs and running songs on your device. Create workout music playlists for running, walking, and cycling.
The best and easiest way to find and organize music for your workouts.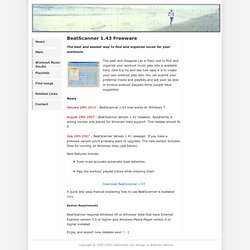 Your Fitness Music
The first step in creating a workout play list is to find all the music files that are within a given range of your workout pace. To do this, you first have to click the 'Make Workout Playlist' tab. Once you do that, you define a range of BPM values that you are interested in finding.
create [Best Workout Music Wiki]