Crochet
Get flash to fully experience Pearltrees
Photo from Nates Moyer on Instagram
This is one of my recent projects. Just to show that I can crochet something else, not just hyperbolic planes.
(Update: To see more of my patterns, please visit my ONLINE SHOP !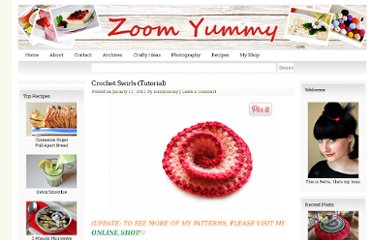 The hyperbolic crochet reef started in Australia, and has travelled around the U.S. gathering beautiful creatures, made by avid crocheters, where ever it goes.
So I'm somewhat, okay a lot of, a nerd.