Crochet
This is one of my recent projects. Just to show that I can crochet something else, not just hyperbolic planes. Since there is a crochet in the title of my blog I should write about it too. Especially because recently one of my friends complained that my blog is too academic, too mathematical, and too serious. I think he meant too boring, just was polite not to say that to me directly. May be he is right, I am too serious.
architectural academic crochet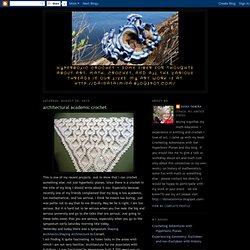 AGS in a nutshell
Crazy Crochet Blog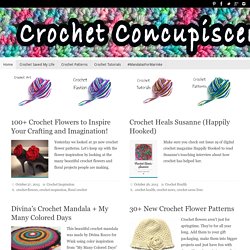 I wanted to draw your attention to an Indiegogo fundraiser that can use some support and has a great link to crochet. Jennifer is a mom who has been battling cancer for more than ten years. Both of her children are going to graduate this year, both in towns far away from her, and she really wants to raise the funds to go see that happen. She's worked out a clear budget to make this happen and is going to try to fund as much of it herself as possible, but of course her funds are limited due to her medical/financial situation. In exchange for fundraiser donations, she's offering to crochet chemo caps and blankets for patients that can be donated in the name of the people who donate the money to her. I think this is a great example of how crochet can be used to help people in unique and interesting ways.
Crochet Swirls
(Update: To see more of my patterns, please visit my ONLINE SHOP!) This is a little crochet swirl. You might have seen me using it in this project. And since I gave you a pinky swear promising I'd show you how it's done, here it is.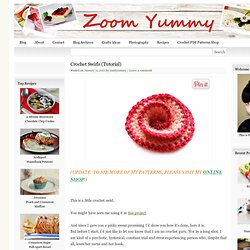 The hyperbolic crochet reef started in Australia, and has travelled around the U.S. gathering beautiful creatures, made by avid crocheters, where ever it goes. Now it has come to London and it is a wonder. Using bright and vivid colours such as oranges, reds and purples, every shape from the sea has been made: shells, coral , starfish and jellyfish. One whole set is made out of black and blue beading and shines in the light with golds and silvers.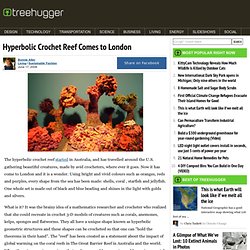 Hyperbolic Crochet Reef Comes to London
Jul http://www.lavishjewelry.us/index.php?option=com_lavish&view=product&pid=363 This necklace, like all the jewelry on the linked site, is created with crocheted components.
LAVISH CROCHET – EYECANDY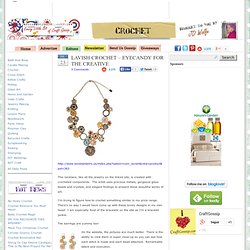 So I'm somewhat, okay a lot of, a nerd. For those of you who arn't or maybe didn't know, there's a little convention called Comic Con, and last Thursday through Sunday all the lucky people of New York had their 6th annual Comic Con. Unluckily for me I live in California, and I'm also broke :) but to commemorate this event and kinda commemorate Halloween, which is just around the corner, I decided to make a nerd based crocheted item (the first of many more). For those of you who don't know, this is known as a Brain Slug from the show Futurama. It attaches to someone's (or something's) head and controls them, kinda making them into a zombie like state.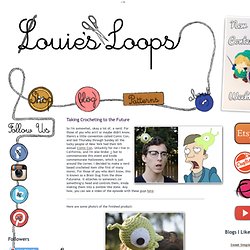 Louie's Loops: Taking Crocheting to the Future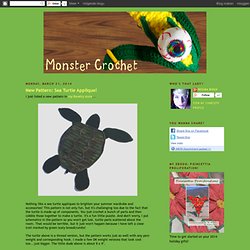 Monster Crochet
So, although I've been silent lately, I have, nonetheless, been creating. In fact, I am working on two eBooks filled cover to cover with quirky crochet patterns, loads of one-off patterns as well as lots of paintings and drawings (revisiting my existence as a visual artist). Literally, I am having a personal creative renaissance as I haven't been this productive in years (and that's saying something because I'm generally pretty productive, even during life's darkest times). At any rate, I realized that while enveloped in my creative fervor, I have simultaneously been depriving the world of my nutty design sensibilities due to my state of quiet. However, I just felt like I needed to sequester myself away for awhile in order to allow myself the freedom to make lots of stuff far from the eyes and opinions of others.
Mustaches