Accessibility_plan
Privacy Statement
Please double check the web address or use the search function on this page to find what you are looking for. If you are certain you have the correct web address but are encountering an error, please contact the site administration. Thank you.
Mission Statement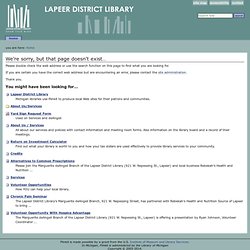 M-DCC --
accessibility
World Wide Web Policies and Guidelines
OIG Section 508 Statement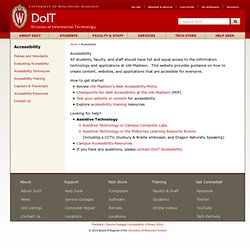 Accessibility Computing @ UW-Madison
Home > Accessibility Accessibility All students, faculty, and staff should have full and equal access to the information technology and applications at UW-Madison.