Accessibility_plan
Privacy Statement
Universal Access Initiative
Please double check the web address or use the search function on this page to find what you are looking for. If you are certain you have the correct web address but are encountering an error, please contact the site administration . Thank you.
Mission Statement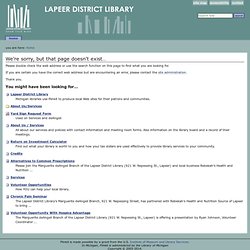 Project I1
M-DCC --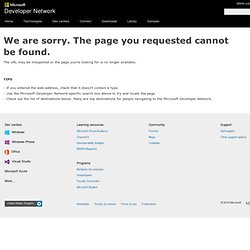 Der von Ihnen gesuchte Inhalt ist leider nicht bzw. nicht mehr vorhanden. Wir sind über diesen Umstand sobald er auftritt bereits informiert. Sollte er dennoch über einen längeren Zeitraum auftreten, würden wir uns freuen, wenn Sie uns benachrichtigen würden. Möglicherweise haben Sie einen veralteten Link bzw. ein altes Bookmark verwendet. Wenn Sie ein bestimmtes Dokument suchen, versuchen Sie es bitte in einem der folgenden Bereiche:
accessibility
Mission Statement Media Resources - Home of the Wessex Scene and SUSU.org Media-tion
World Wide Web Policies and Guidelines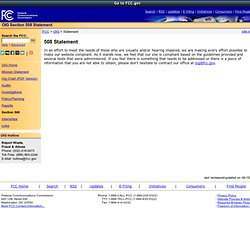 OIG Section 508 Statement
508 Statement In an effort to meet the needs of those who are visually and/or hearing impared, we are making every effort possible to make our website compliant. As it stands now, we feel that our site is compliant based on the guidelines provided and several tests that were administered. If you feel there is something that needs to be addressed or there is a piece of information that you are not able to obtain, please don't hesitate to contract our office at oig@fcc.gov .
Accessibility Computing @ UW-Madison
The University has adopted an Accessibility policy that endorses compliance with the Federal Rehabilitation Act, Section 508 . Designing under the Accessibility Standards enables as many people as possible to be able to access your site. The Web Accessibility team is committed to helping you make your web site accessible.